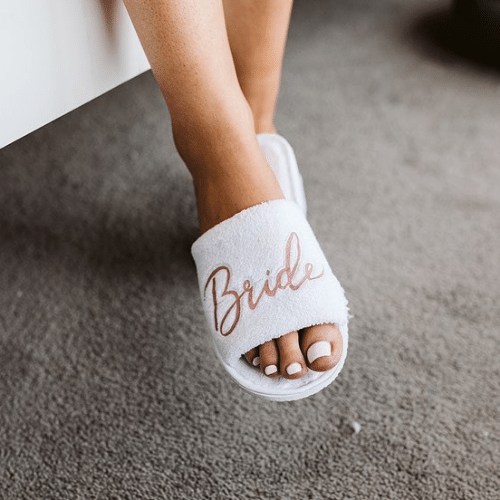 Welcome to our captivating "For the Bride" collection, exclusively curated for the radiant bride-to-be. This remarkable collection is a treasure trove of exquisite robes and accessories designed to elevate your bridal journey to new heights of elegance and comfort.

Indulge yourself in the enchantment of our bride robes, meticulously crafted to make you feel like a vision of pure grace.
From long lace robes with unique designs to personalised options, our collection offers a diverse range of choices to suit your individual style and preferences.

Every robe in our collection is thoughtfully designed with intricate lace details, delicate fabrics, and impeccable craftsmanship, ensuring that you look and feel absolutely breathtaking on your special day.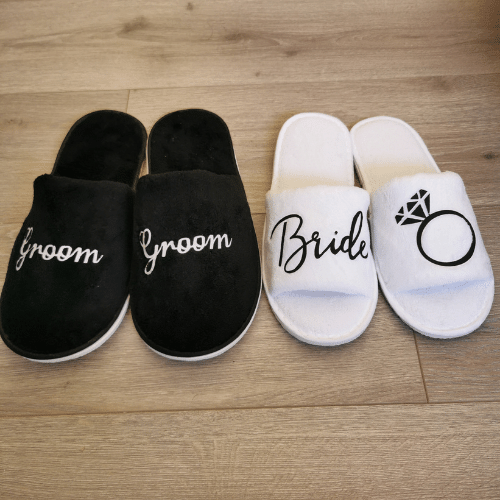 To complete your bridal ensemble, we offer a selection of bridal slippers that perfectly complement our robes. Step into our unique and comfortable slippers.
Explore our "For the Bride" collection and discover a world of elegance and sophistication.
Whether you're searching for the perfect robe to adorn yourself on your wedding day or seeking a personalised robe to make it uniquely yours, our collection has everything you need to create unforgettable memories.
We want to ensure that you can easily find and explore our collection as you embark on your bridal journey.
Indulge in the allure of our "For the Bride" collection and allow us to accompany you on this magical and joyous chapter of your life. We are here to make your dreams come true, one exquisite robe at a time.