Our set of floral satin robes is unique in its sophisticated design, high quality and suitable for the bride and her squad if they have a taste of uniqueness and like to wear something different and colourful for the bridal party.

You will enjoy to the softness and comfort of the satin material used in the manufacturing of the floral satin robes.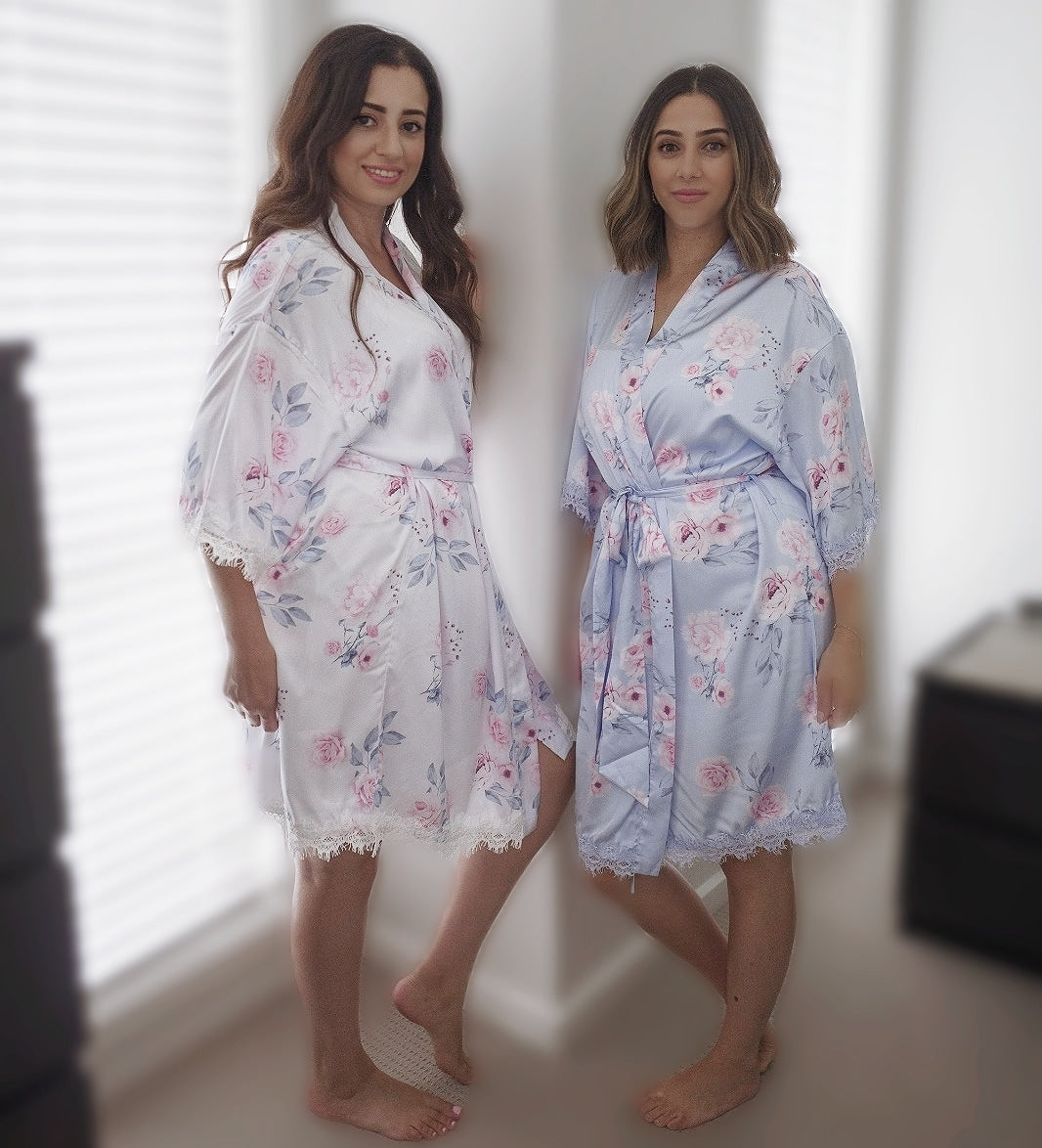 You can wear the floral satin robes before and after your wedding period as they don't have any writing on the front of back related to the wedding.

This robe is available in six colours and four sizes to give you the variety to choose.
Check out our matching bridal slippers with silver writings available also for the bride and her squad!