Regular price
Sale price
$11.00
Unit price
per
Sale
Sold out
Use code BLACKFRIDAY to get 25% off your order!
View full details
Product Details
Add something small but thoughtful to your special day with an elegant, Personalised Coat Hanger.
We add a personal touch to your special occasions with our personalised coat hanger. Our uniquely designed coat hangers are not just functional; they are a keepsake that brings an extra layer of charm to your wedding day or any special event.
Our personalised coat hanger comes in two distinct sizes, catering to both adults and kids. Each hanger is crafted to allow personalisation at the mid-top, ensuring that your hanger stands out with elegance. For brides and their bridal party, we offer the adult size in a pristine white, perfect for adding a touch of sophistication to the bridal suite. The bridesmaids will love this thoughtful addition, making these coat hangers a perfect addition to their ensemble.
In contrast, we offer the adult size in a sleek black for the groom, best man, and groomsmen, bringing a dash of class to the men's preparations. The little details make your day memorable, and these hangers add just that. For the little ones, our kid-sized hangers in black are ideal for the page boy, while the white version beautifully complements the flower girl's attire.

Please note: Our wedding hangers can be engraved with your special date, colour preference, and chosen engraving, are in high demand. Don't miss out on making these personalised hangers a part of your bridal party's experience.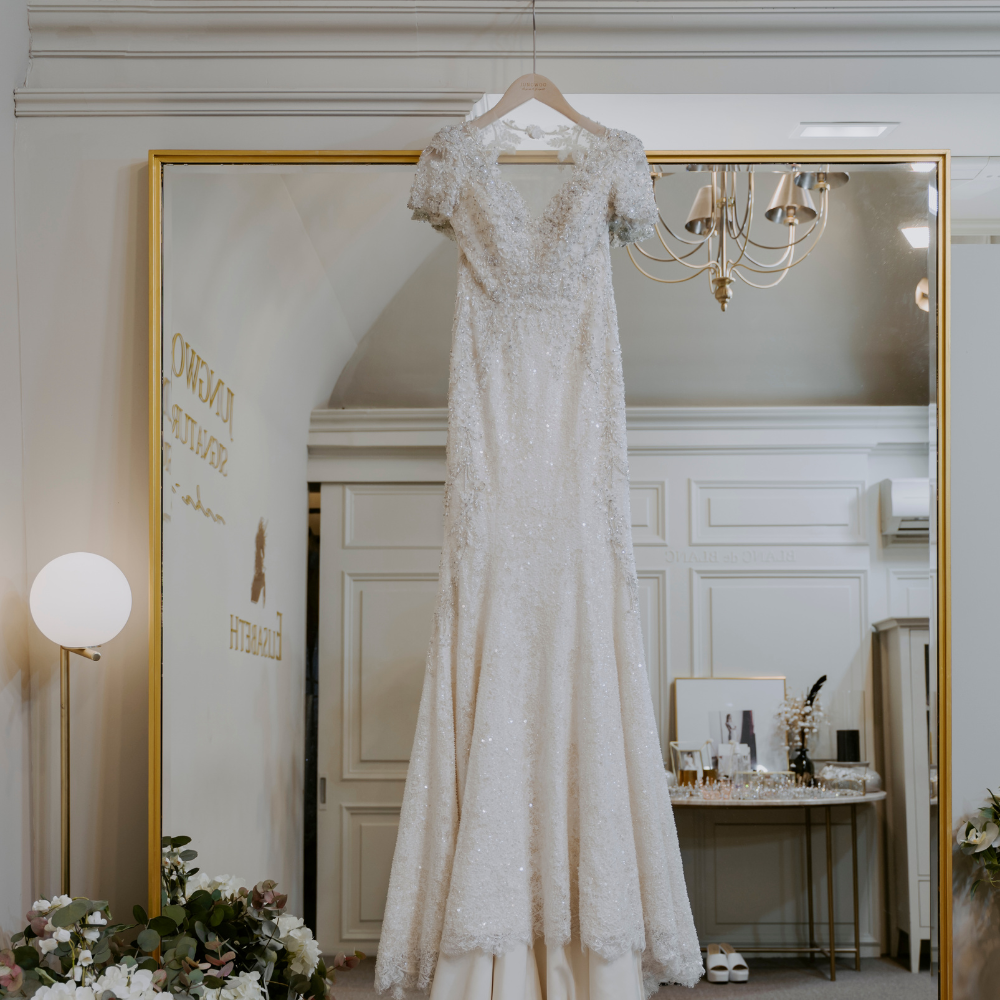 Can I get personalised hangers for my entire bridal party?
Absolutely! We offer wedding hangers for the entire bridal party, including bridesmaids and the maid of honour.
What is the turnaround time for my order?
We ensure that every order is processed and ready for delivery within one business day, ensuring you get your products promptly.
Are there different fonts available for engraving?
Yes, we offer a variety of fonts for engraving to ensure your hangers are as unique as your special day.
We also have a sale on, 20% off on all orders over $250!
Now is the perfect time to add these exquisite items to your wedding preparations. Remember, the right hangers can be the perfect addition to your special day, adding elegance to your dress or shirt.
At Get Spliced, we understand the importance of timely delivery.

Order your hangers today and receive them within one business day in Australia. Have questions about your order? Feel free to contact us before placing your order.

Every engraved hanger is meticulously crafted to ensure quality.

With a variety of colours available, you can match the hangers to your wedding theme or personal preference. Plus, our range of coat hangers is priced competitively, ensuring you get the best value for your purchase.

Our bridal party coat hangers are not just for weddings.

They are ideal for anniversaries, birthdays, or as a charming gift, especially with the option of personalised engraving. Choose your font and add a special message, date, or name to make each hanger uniquely yours.
Thank you for choosing Get Spliced for your special day.
We are committed to providing top-notch products and services to make your occasion memorable. Shop now and let us add that personalised touch to your celebration.