20% OFF ALL ORDERS OVER $250
Applies Automatically At Checkout.
View full details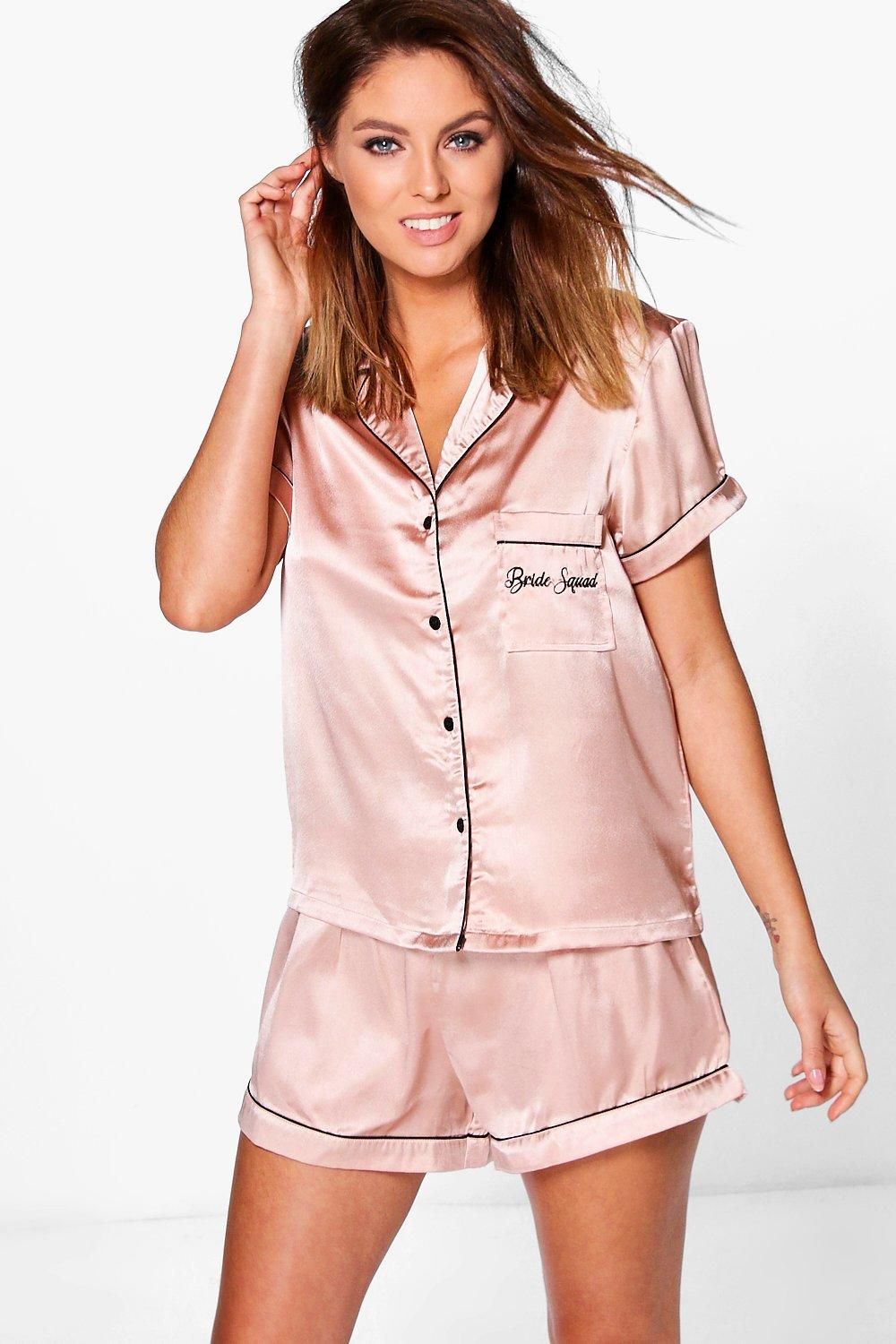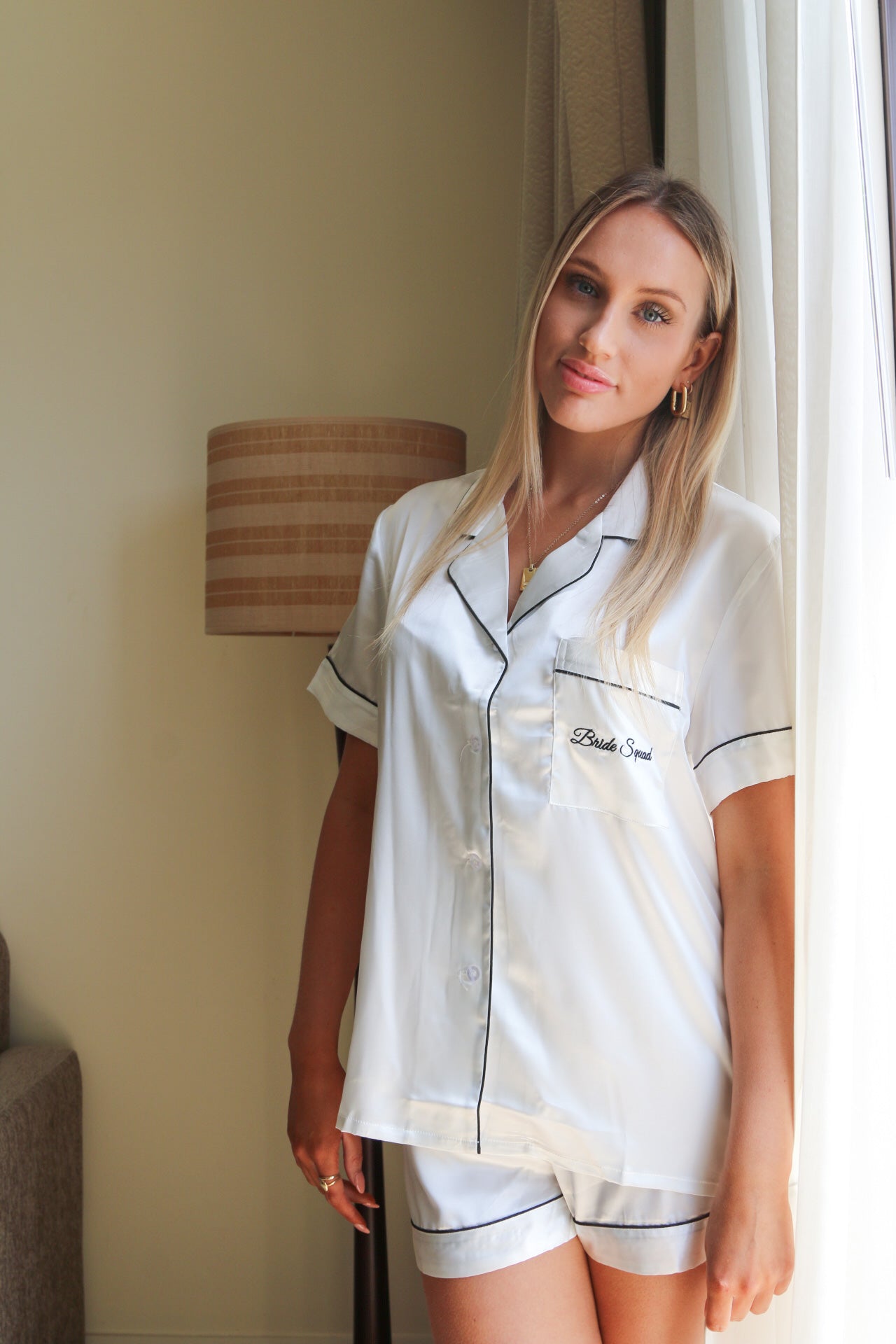 Product Details
Elevate Your Slumber Party with Get Spliced Bridal Satin Pyjamas
Every special day begins with a morning, and every morning deserves comfort coupled with elegance. Introducing the Get Spliced Bridal Satin Pyjamas – where style meets relaxation, making them a top choice not just for the bridal crew but also for those who appreciate a touch of luxury in their loungewear.
Crafted from satin silk, our satin pyjamas encapsulate sheer elegance. They drape beautifully and offer a soft, gentle touch against the skin, ensuring you and your crew look fabulous, even in candid morning photos. Whether you're hosting a bridal party, a laid-back hens night, a delightful girls' catch-up, or preparing for the main wedding day, our satin pyjamas are designed to add a sprinkle of glamour to the occasion.
Available in classic White, playful Pink, and sophisticated Navy, there's a shade for every mood and theme. And for those who love to stand out, choose between two catchy titles - 'Bride' for the lady of the hour or 'Bride Squad' for her unwavering entourage. Of course, for a more minimalistic approach or other occasions, you can opt for them plain or add a personal touch with your name or initials.
To round off the look, pair these satin pyjamas with our exquisite bridal slippers. Available with Silver, Black, or Rose Gold logos, they're the epitome of comfort and chic. And for those who prefer a unique twist, don't forget our crossover slippers, a blend of tradition and trend.
In essence, the Get Spliced Bridal satin Pyjamas collection transforms your ordinary sleepwear into an ensemble that speaks volumes about style, comfort, and luxury. Order yours today and redefine relaxation!

Check out our Bride Squad Personalised Shirts for your day wear!