Regular price
$14.00
Sale price
$11.00
Unit price
per
Sale
Sold out
20% OFF ALL ORDERS OVER $250
Applies Automatically At Checkout.
View full details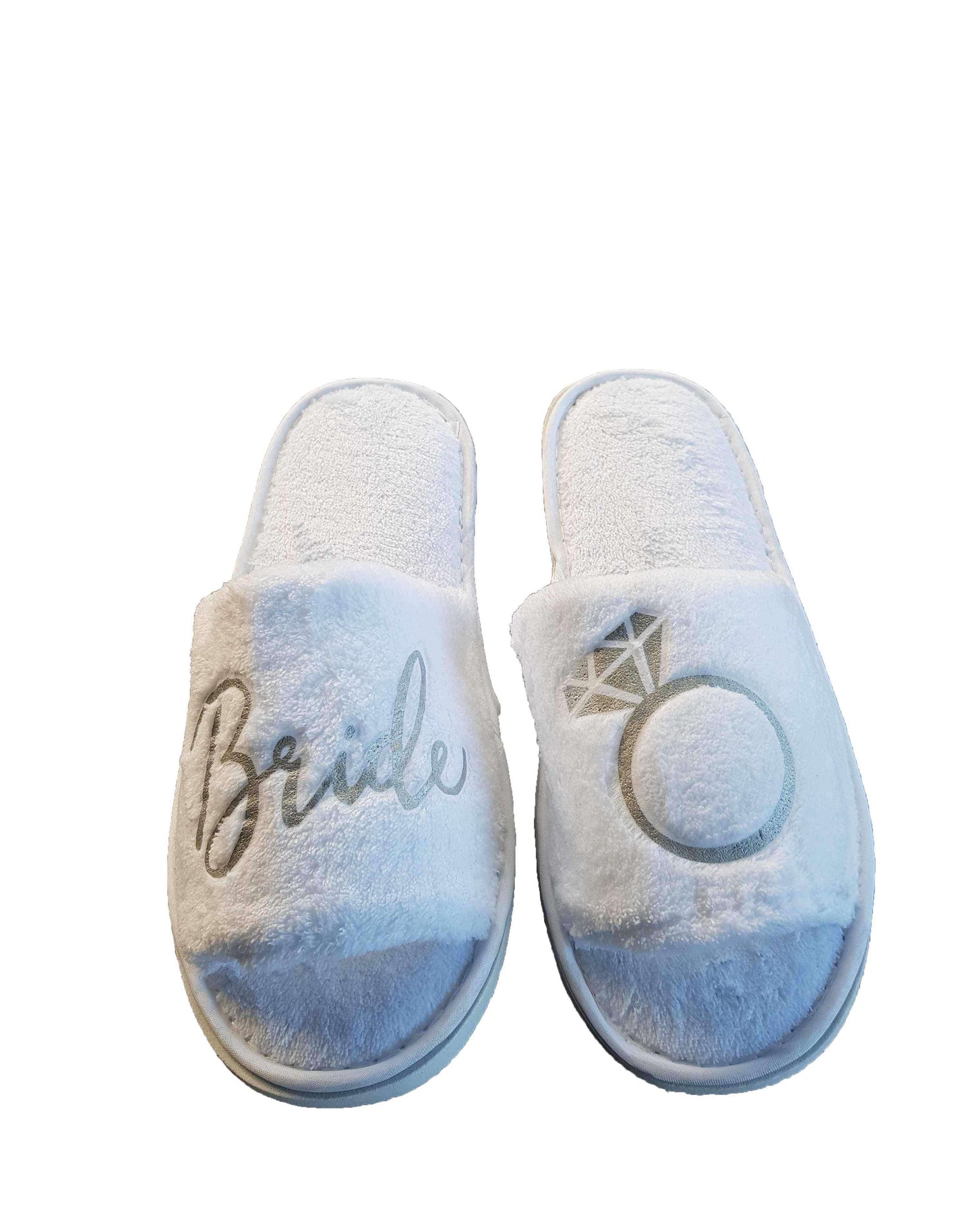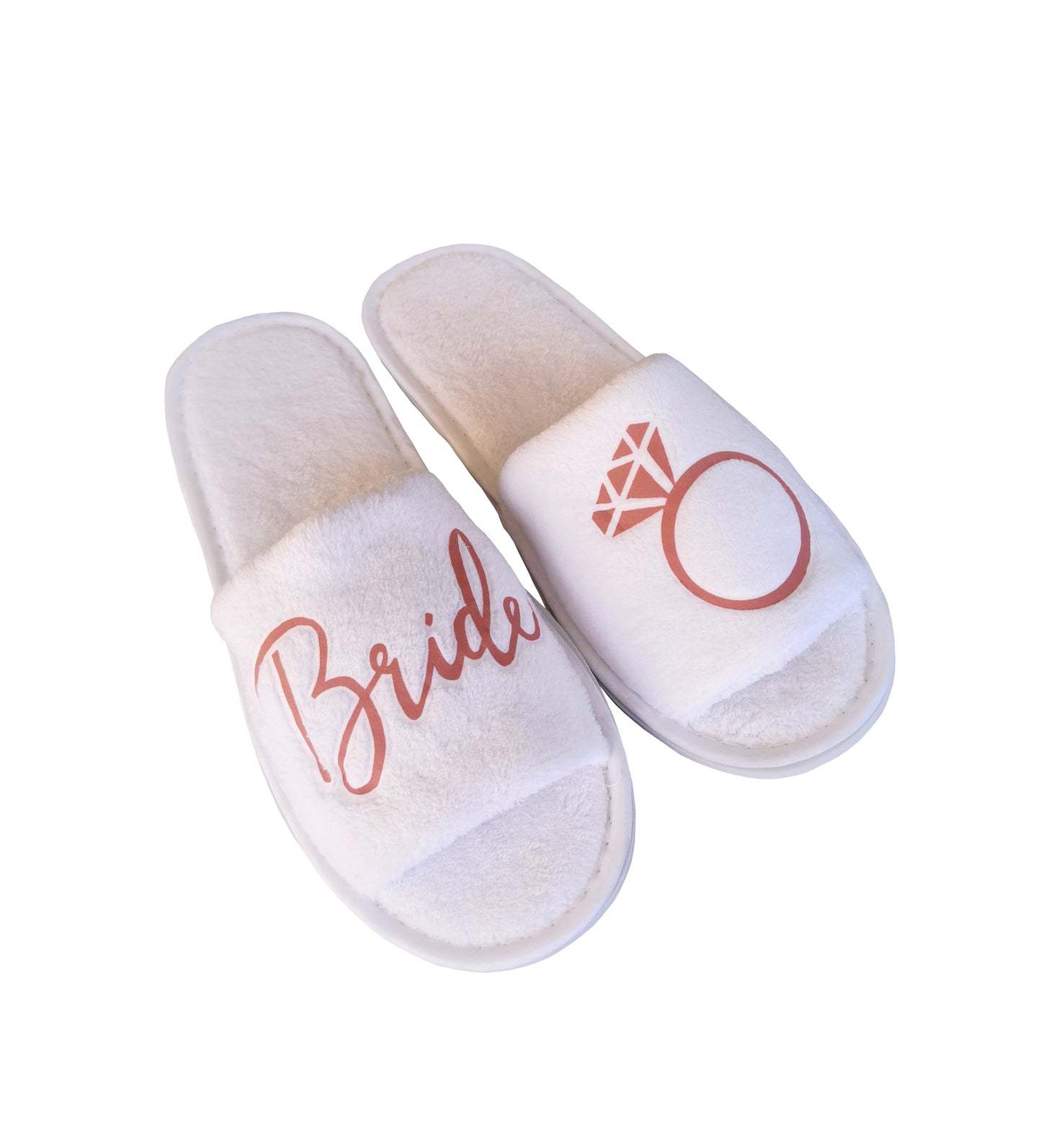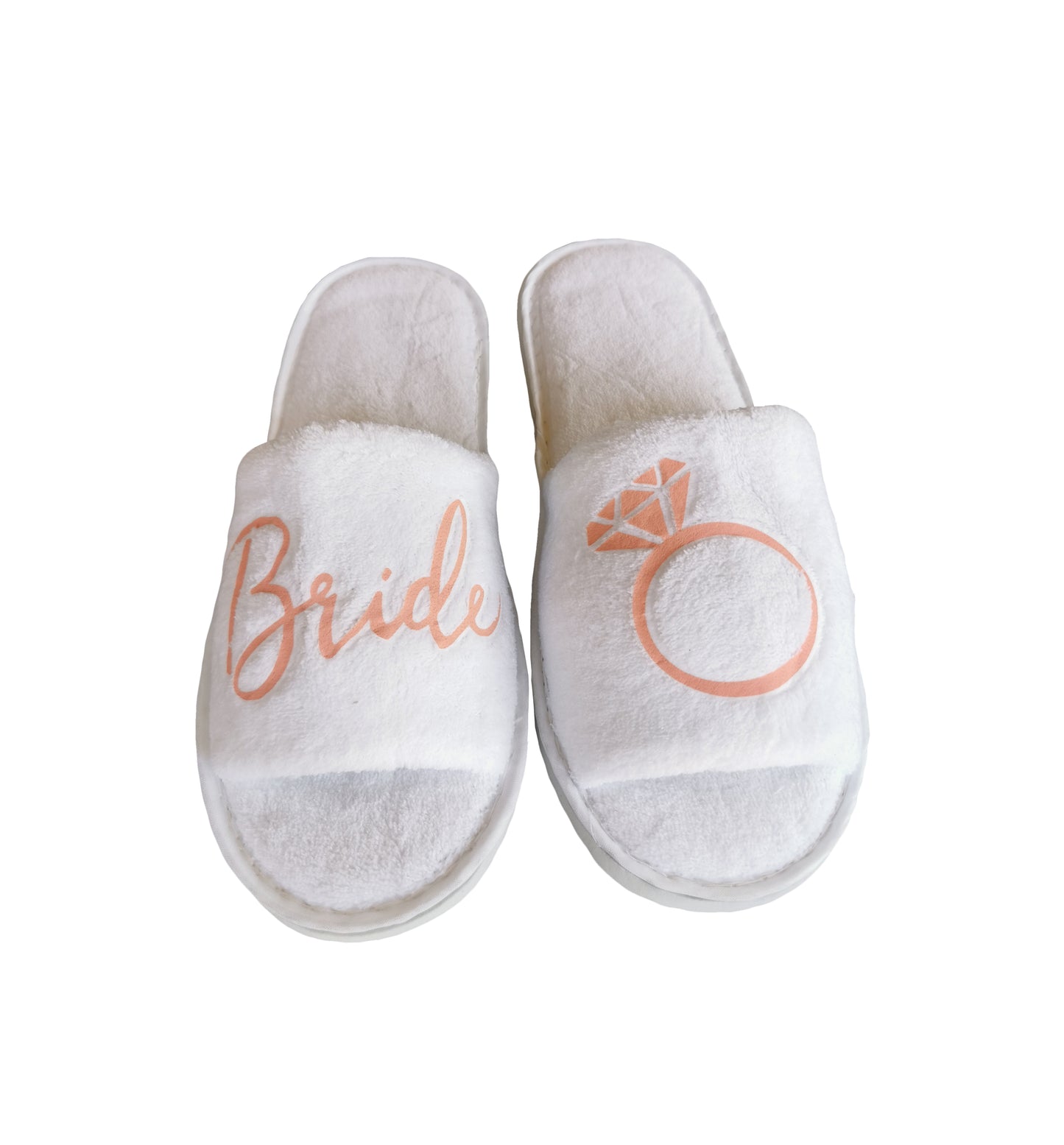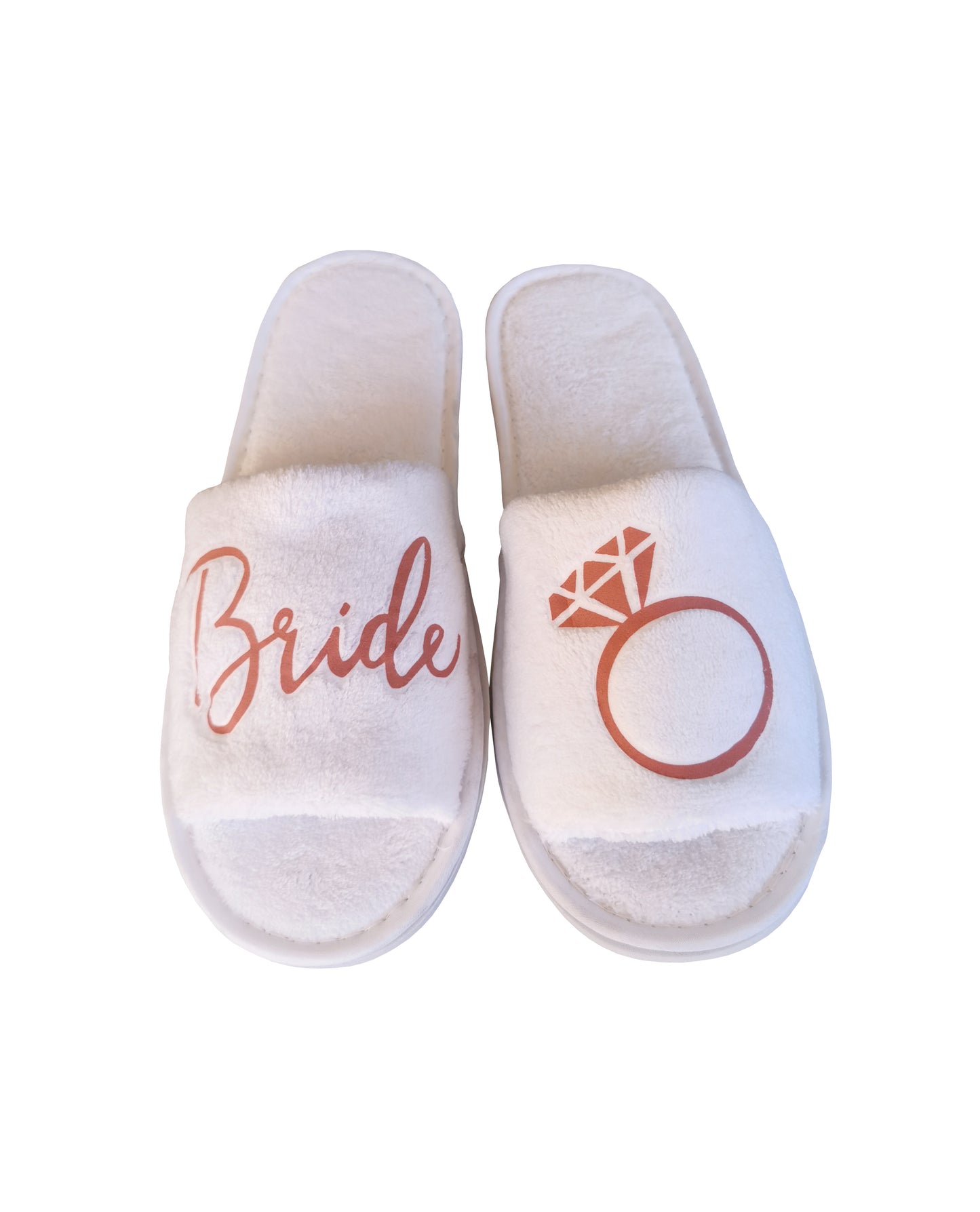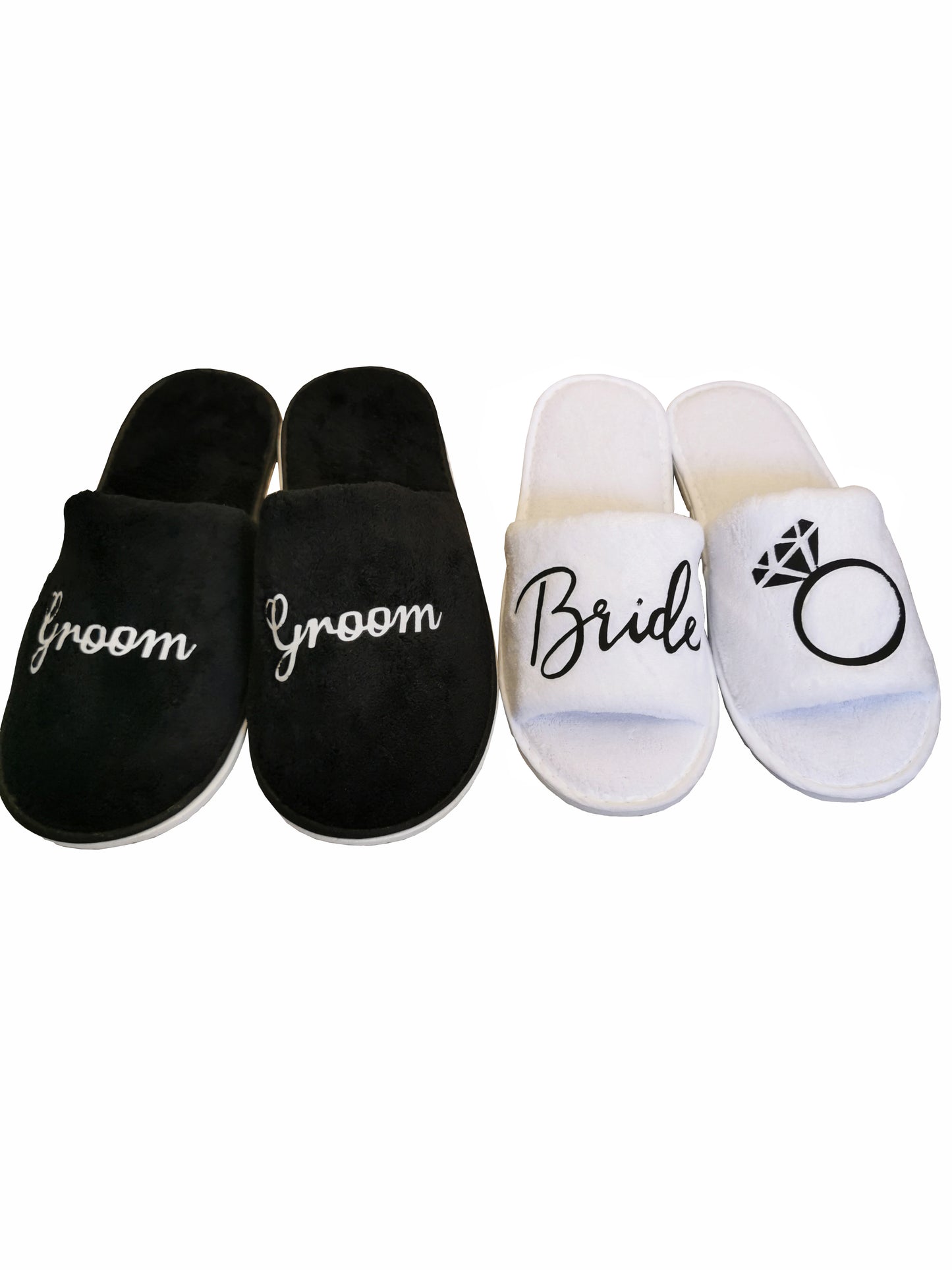 Product Details
Elevate Your Wedding Day Comfort with Premium Bride Slippers
Step into matrimonial bliss with our enchanting Bride Slippers, the epitome of comfort crafted for the distinguished bride-to-be. Wrapped in the plush softness of white coral fleece, both inside and out, these slippers promise to cradle your feet in unparalleled comfort on the most significant day of your life.
As you glide through your wedding preparations, let these bridal slippers be your sanctuary amid the whirlwind of excitement. Adorned with shimmering accents in silver, gold, and rose gold, our slippers are not just a cozy retreat for your feet but a statement of style that captures the essence of bridal elegance.
On one slipper, a wedding ring motif is a loving nod to the commitment you're about to make, while the word "bride" adorns the other, both highlighted in the precious metal hues that symbolize the value of your special day. These thoughtful details make our slippers the best bride slippers available in Australia, adding an exclusive touch to your wedding attire.
Beyond their striking appearance, these bridal slippers serve a cherished purpose. They offer a snug sanctuary for the bride who stands at the threshold of a new beginning. For those serene moments while you're getting ready, let these slippers be your silent supporters, ensuring every step is as comfortable as it is memorable.
Whether you're stepping down the aisle or dancing the night away, the versatility of our Bride Slippers makes them a quintessential part of your wedding ensemble. They capture the whimsical side of your personality while offering the practicality every bride deserves on her wedding day.
Indulge in the ultimate bridal luxury with our Bride Slippers, designed to deliver joy and comfort as you embark on your journey of love. Your search for the perfect bridal accessory ends here—slip into the magic of our Bride Slippers and let every step towards your new life be as soft and as splendid as your dreams.