Regular price
$11.00
Sale price
$9.00
Unit price
per
Sale
Sold out
Use code BLACKFRIDAY to get 25% off your order!
View full details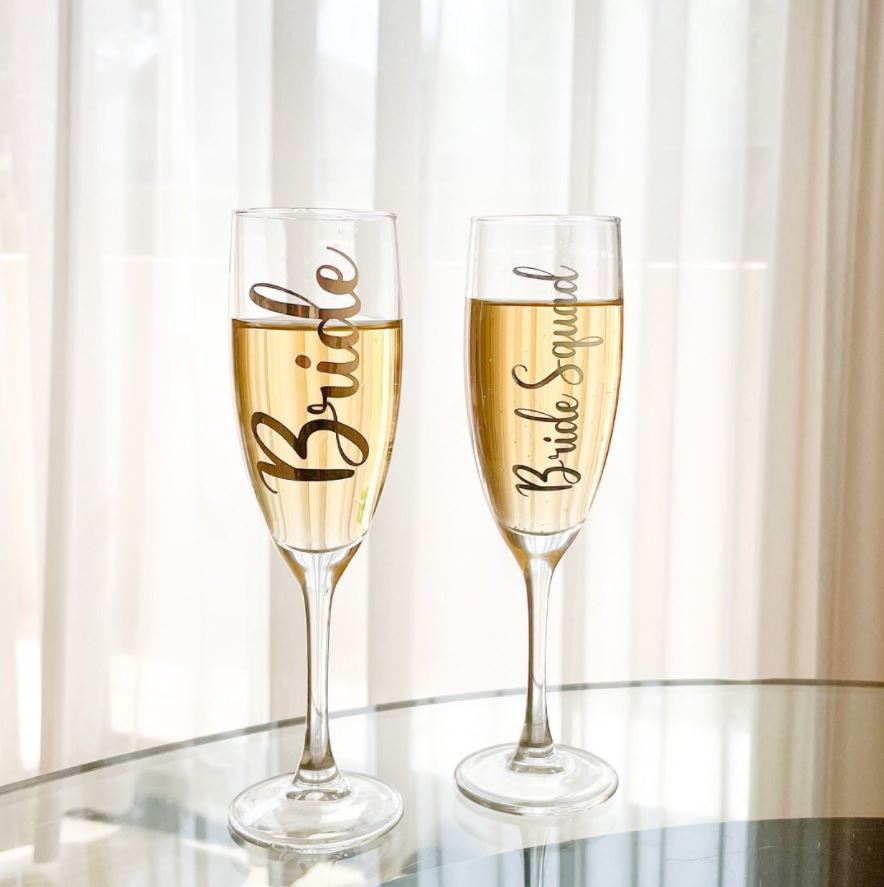 Product Details
Add a touch of class to your wedding toast with our Personalised Champagne Flutes and Wedding Glass.
Celebrate your love with our exclusive selection of personalised champagne glasses, the epitome of elegance for your wedding. These wedding glasses are more than drinkware; they symbolise your union, delicately crafted to complement your wedding theme. Each champagne glass in our collection is designed to resonate with the unique essence of your celebration.
Imagine raising a toast with our wedding champagne glasses, each etched with your wedding date, creating a timeless memory. Our personalised wedding range goes beyond aesthetics; we offer customization options like inscribing guest names or a love heart, making each personalised champagne glass a souvenir for your loved ones. The beauty of a personalised champagne glass lies in its ability to capture the spirit of your special day, serving as a cherished reminder of your love and commitment.
We understand that every detail matters, from choosing your wedding glasses to aligning them with your wedding theme. That's why our personalised champagne glasses are designed to be the perfect addition, whether a classic, contemporary, or avant-garde wedding. 
Check out our Bride Squad Personalised Shirts for your day wear!
---
Can I create personalised champagne glasses for my entire wedding party?
Yes, our personalised champagne glasses are perfect for the entire wedding party, including the bridal party and wedding guests.
Are the personalised champagne glasses suitable as for occasions other than as wedding gifts?
Absolutely! Our personalised champagne glasses are ideal for any occasion, not just as wedding gifts, offering a unique and memorable token of your day no matter what you are celebrating.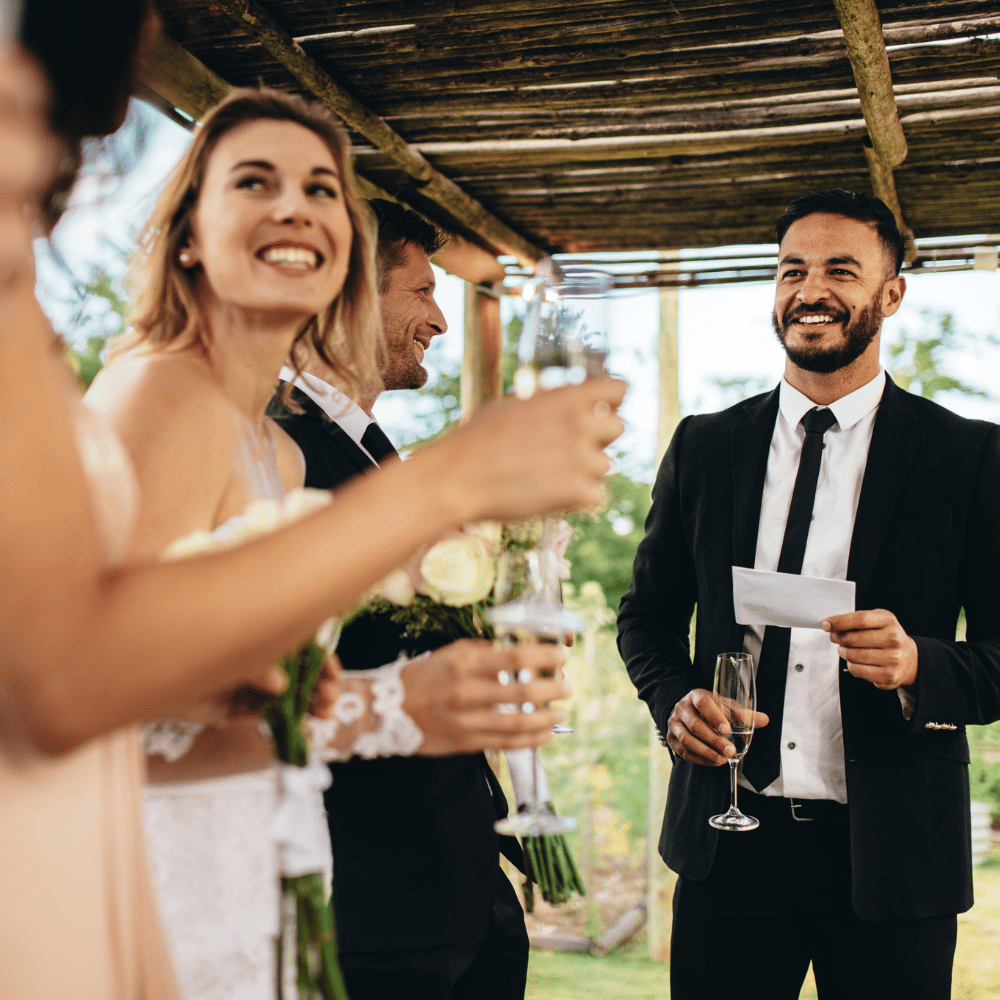 Personalised Elegance
Each personalised champagne glass from our collection adds a unique touch to your wedding. Customized with love heart details and guest names, they're not just glasses but keepsakes of your special day.
Can I personalise the champagne glasses with my wedding date?
Absolutely! We offer customization options including engraving your wedding date on each champagne glass, making them a unique memento of your special day.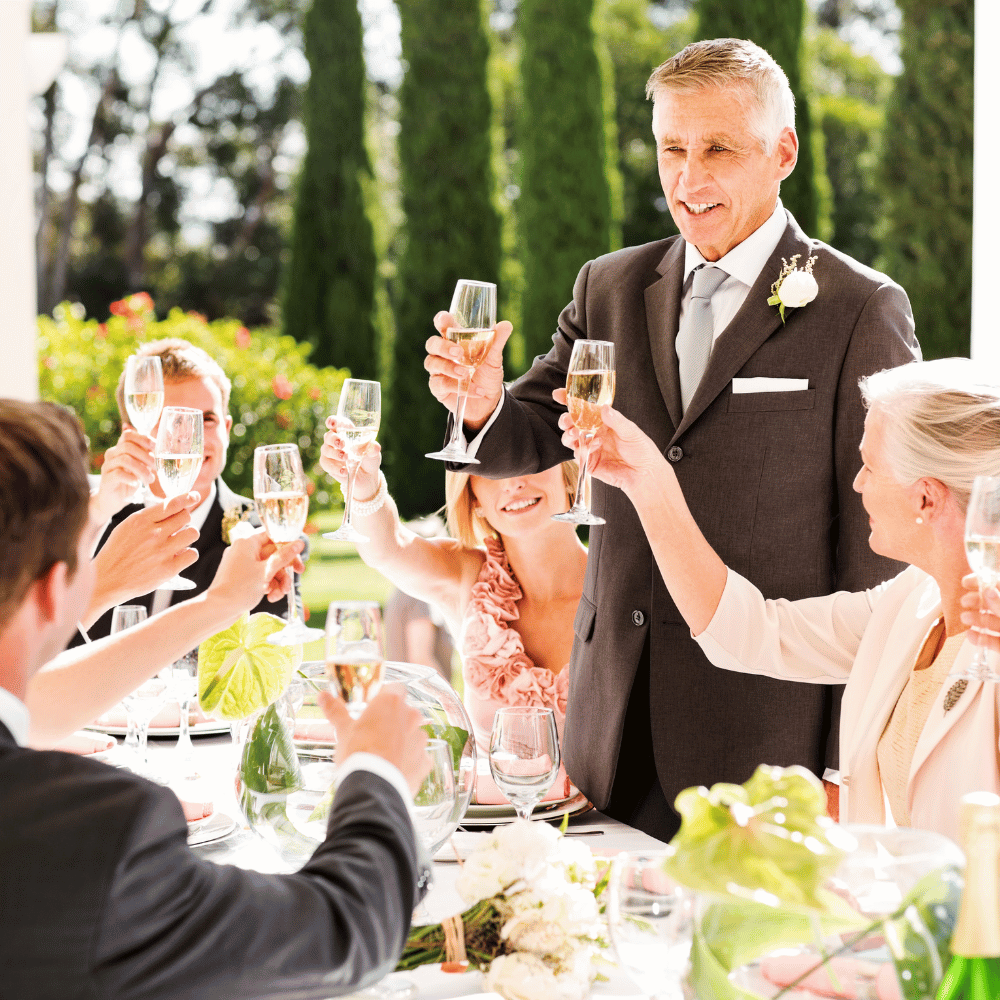 Toast to Love
Our wedding champagne glasses, beautifully engraved with your wedding date, are the perfect way to commemorate your love story. Raise a glass to forever in style.
Add a Personal Touch for Your Bridal Party
Add a personal touch to your wedding with our meticulously crafted wedding glasses. Designed to celebrate the union of the perfect pair, these glasses are not only a symbol of your love but also a token of appreciation for your family members and bridal party. Each glass is a work of art, reflecting the unique spirit of your celebration. Whether it's a toast among close friends or a heartfelt speech by a family member, these glasses are there to capture the essence of every moment.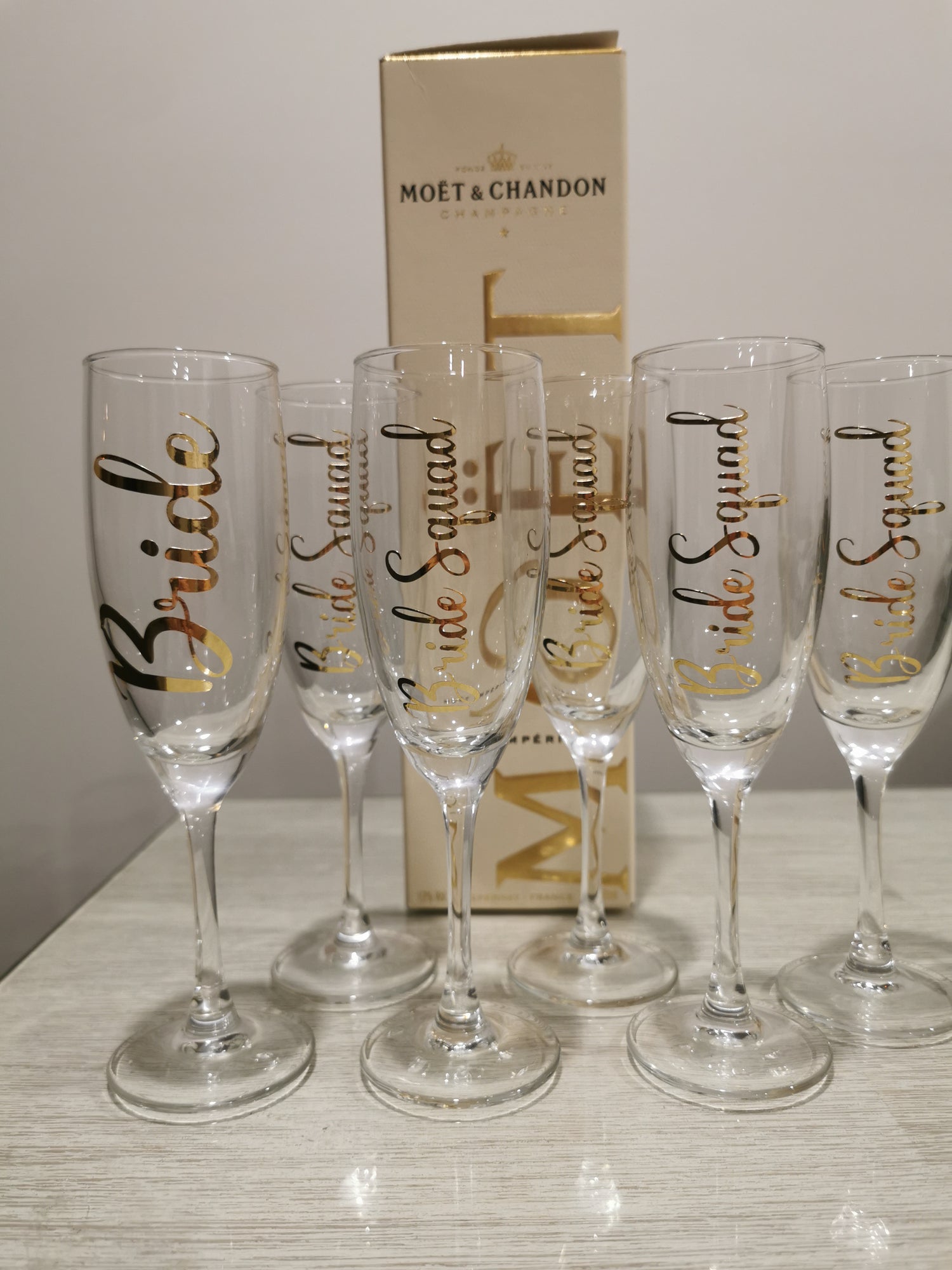 Elegant Wedding Glasses for Every Celebration
Our wedding glasses, designed for every toast and cheer, are the perfect pair to commemorate your special day. Ideal for the bridal party and family members alike, they add a personal touch to your celebration.
We also have a sale on, 20% off on all orders over $250!
Now is the perfect time to add these exquisite items to your wedding preparations. Remember, the right personalisation on your champagne glasses and wedding glasses can be the perfect addition to your special day.
Wedding Theme Harmony

Our wedding glasses seamlessly blend with your wedding theme, elevating the elegance of your tablescape.

Cherished Memories

Each personalised champagne glass is a memento of your joyous occasion, capturing the essence of your celebration.

Customized for You

With options to add your wedding date and personal touches, our champagne glasses are tailored to reflect your unique love story.
Personalized with names, dates, or special messages, they make exceptional wedding gifts, cherished long after the wedding day.
With every sip, let our personalised champagne glasses remind you of the joy and love shared on your wedding day. Their elegance and bespoke design are unmatched, making them a treasured keepsake for years to come.