Regular price
$19.00
Sale price
$14.00
Unit price
per
Sale
Sold out
Use code BLACKFRIDAY to get 25% off your order!
View full details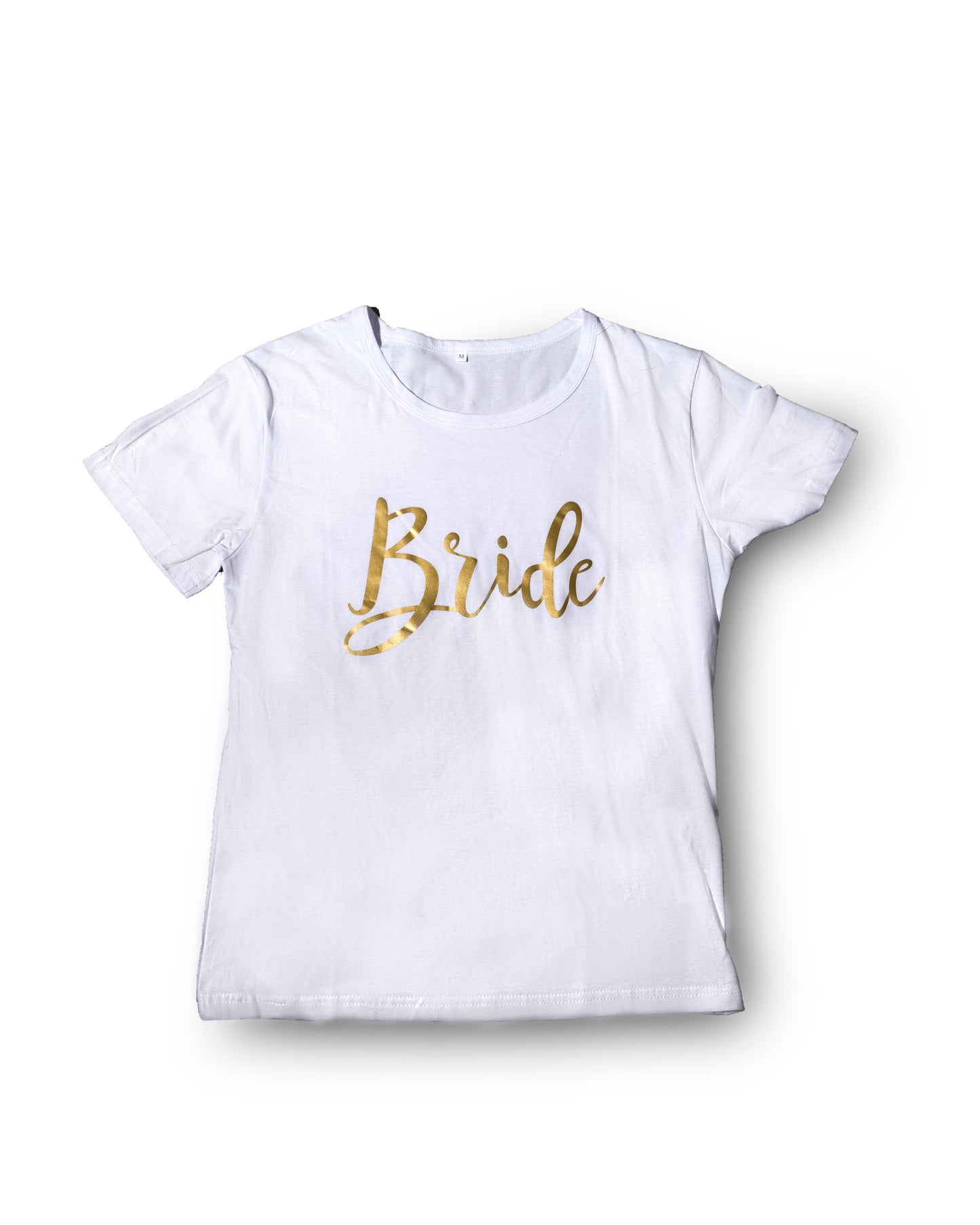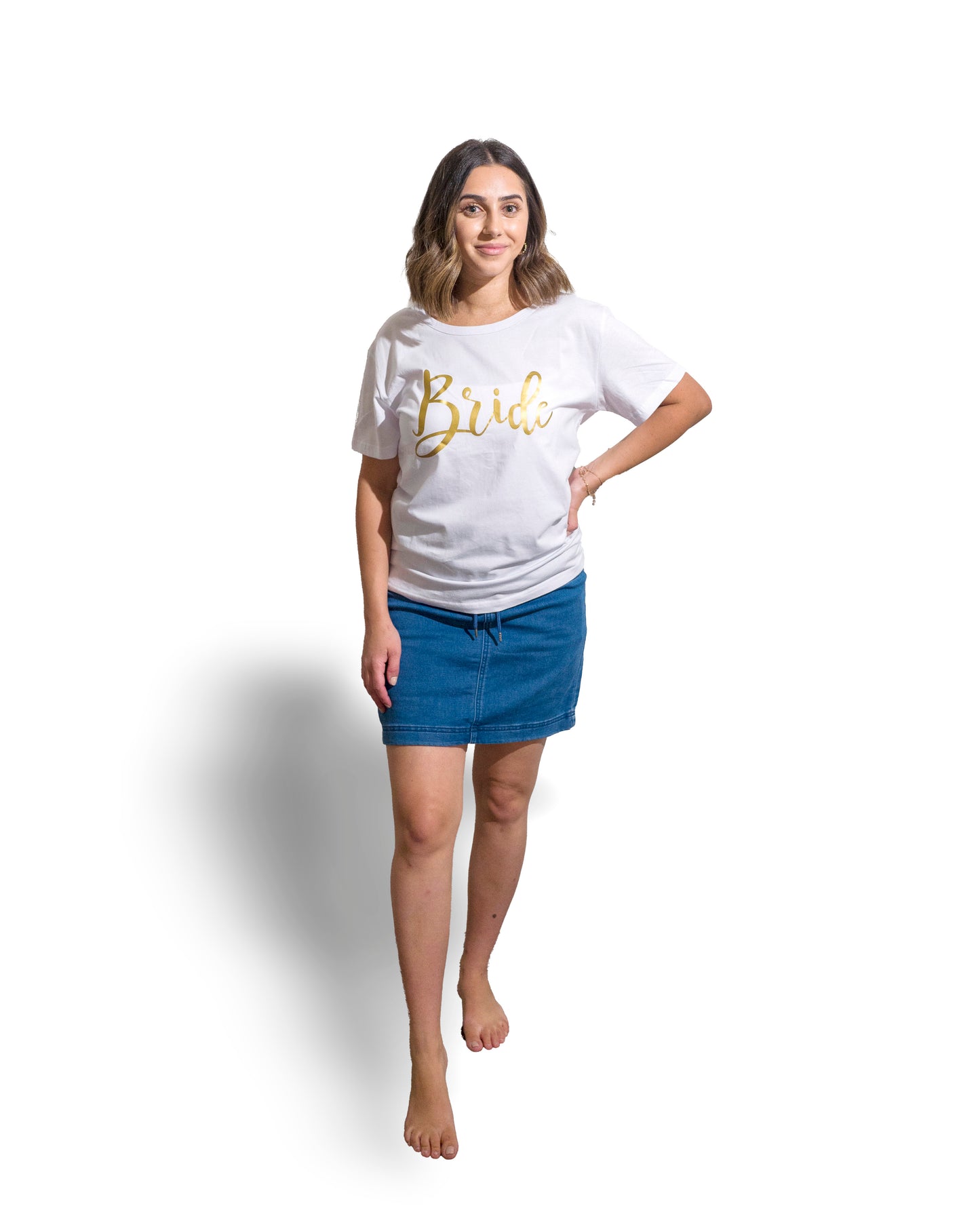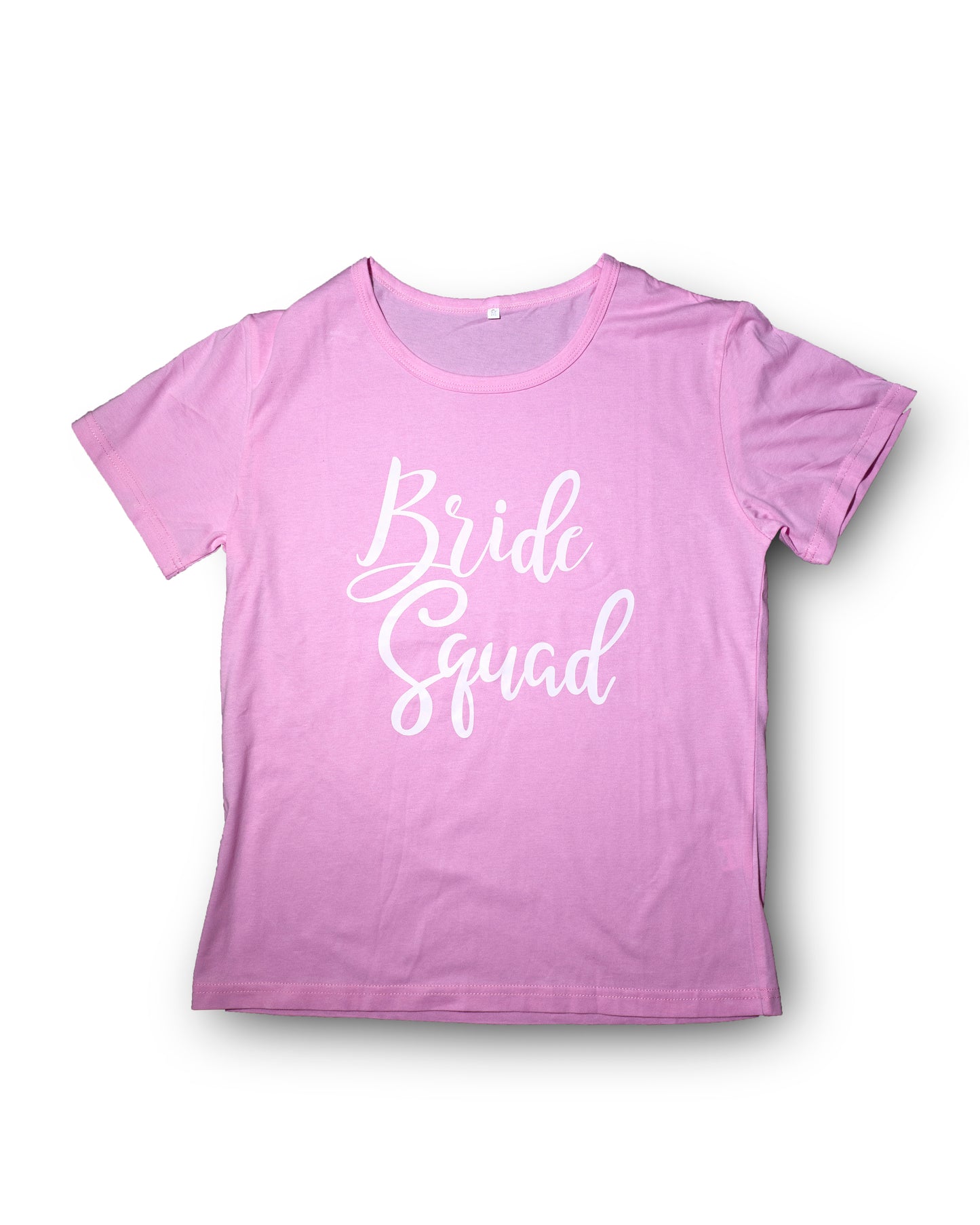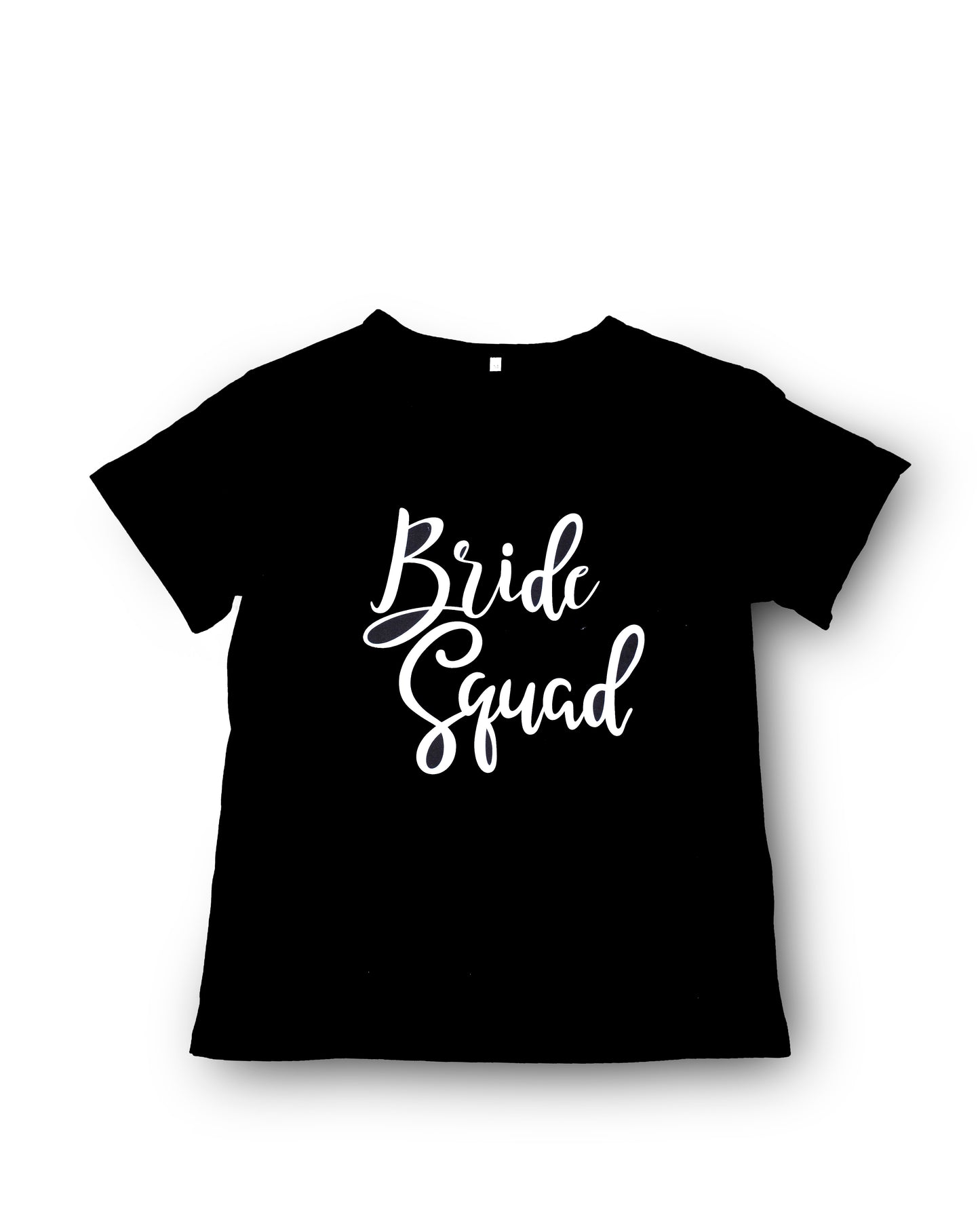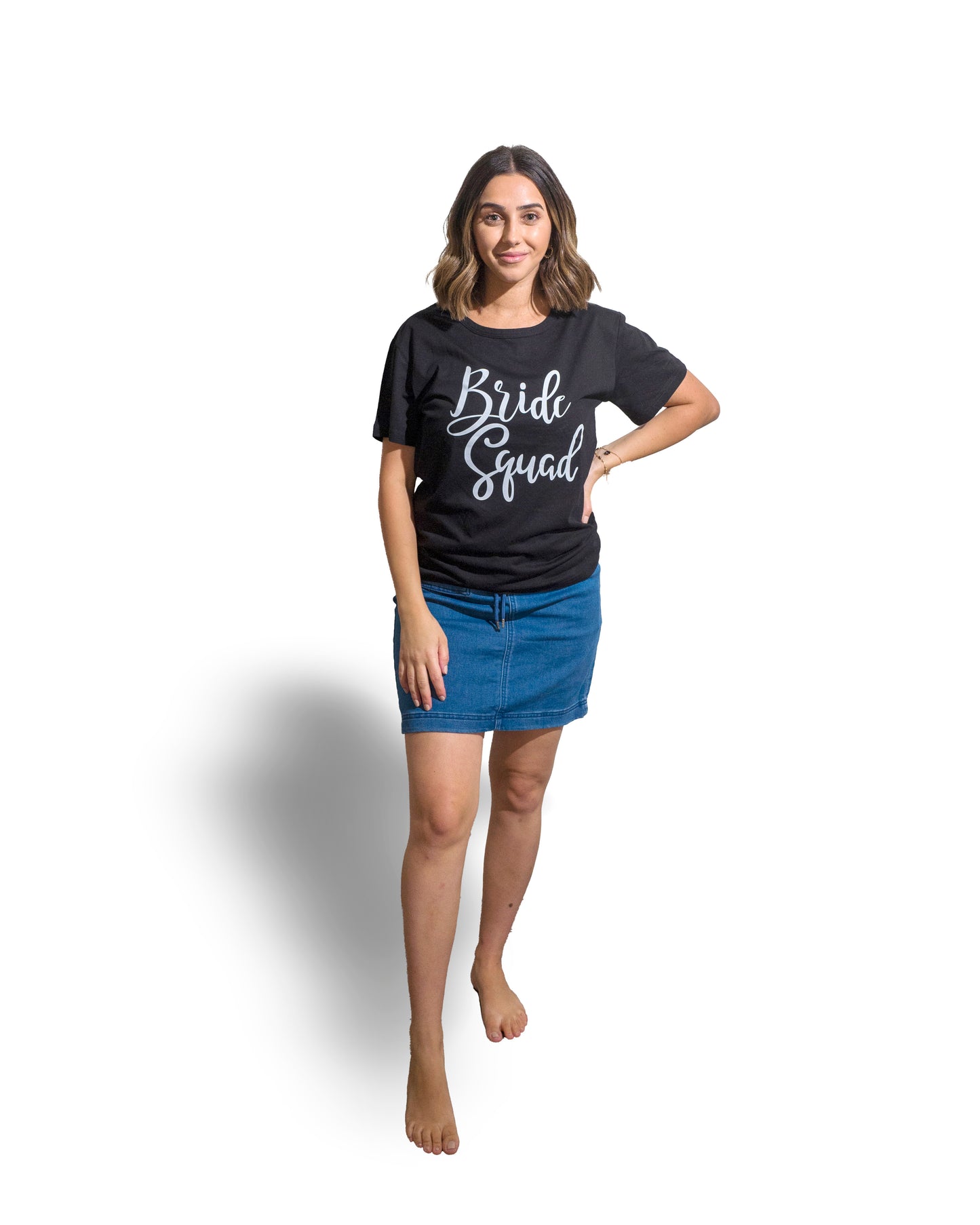 Product Details
Bridal Shirts For The Bride Squad!
Step into your wedding celebrations in style with our exclusive range of bridal party shirts. Perfect for every moment, from the bachelorette party to the big day, our collection includes everything from the elegant 'bride t-shirt' to the chic 'bridesmaid shirts'. These shirts are not just apparel; they're a way to make your bridal party feel connected and special.
Celebrate your journey to the altar with our 'personalized bachelorette party shirt', designed to add fun and flair to your pre-wedding festivities. Each shirt in our collection, including the much-loved 'bride t-shirt', is crafted with care and attention to detail, ensuring that you and your bridesmaids look fabulous in every snapshot.
Looking for matching bridal party gifts? Our bridesmaid shirts, along with the bride t-shirt, make for the perfect ensemble. These bridal party shirts are more than just a gift; they're a cherished memento of shared laughter and joy. Our 'bridesmaid shirt' range, paired with the bride's t-shirt, creates a beautiful, unified look for your bridal party.
Our bride t-shirts, a key highlight of our collection, are designed to make you stand out. Available in various styles and sizes, these shirts are tailored to fit every bride's unique taste and personality. Celebrate your special day with our bride t-shirt, an emblem of your new journey, and let your bridal party shine with our exclusive bridesmaid shirts.
Enhance your wedding experience with these personalized, stylish, and comfortable shirts, perfect for every bride and her bridesmaids. Make your bridal party unforgettable with our matching bridal party gifts – a beautiful way to express your gratitude and love.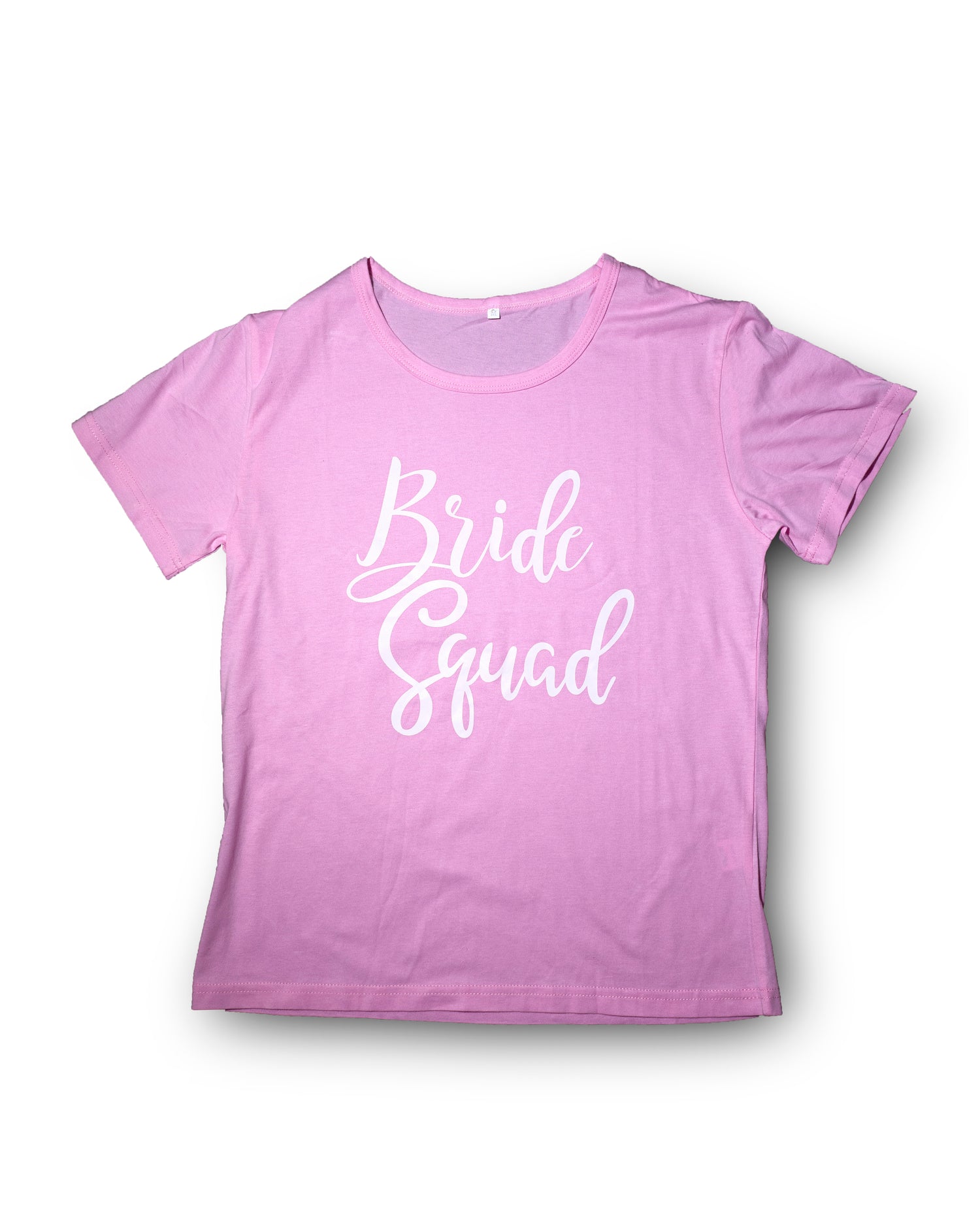 Chic Bachelorette Party Shirts
Make your bachelorette party unforgettable with our stylish bridesmaid shirts. Perfect for celebrating in unison, these shirts add fun and flair to your party.
Bachelorette Party Fashion
Celebrate your bachelorette party in style with our exclusive range of party shirts. Designed for fun and festivities, these shirts are an essential for your pre-wedding celebration.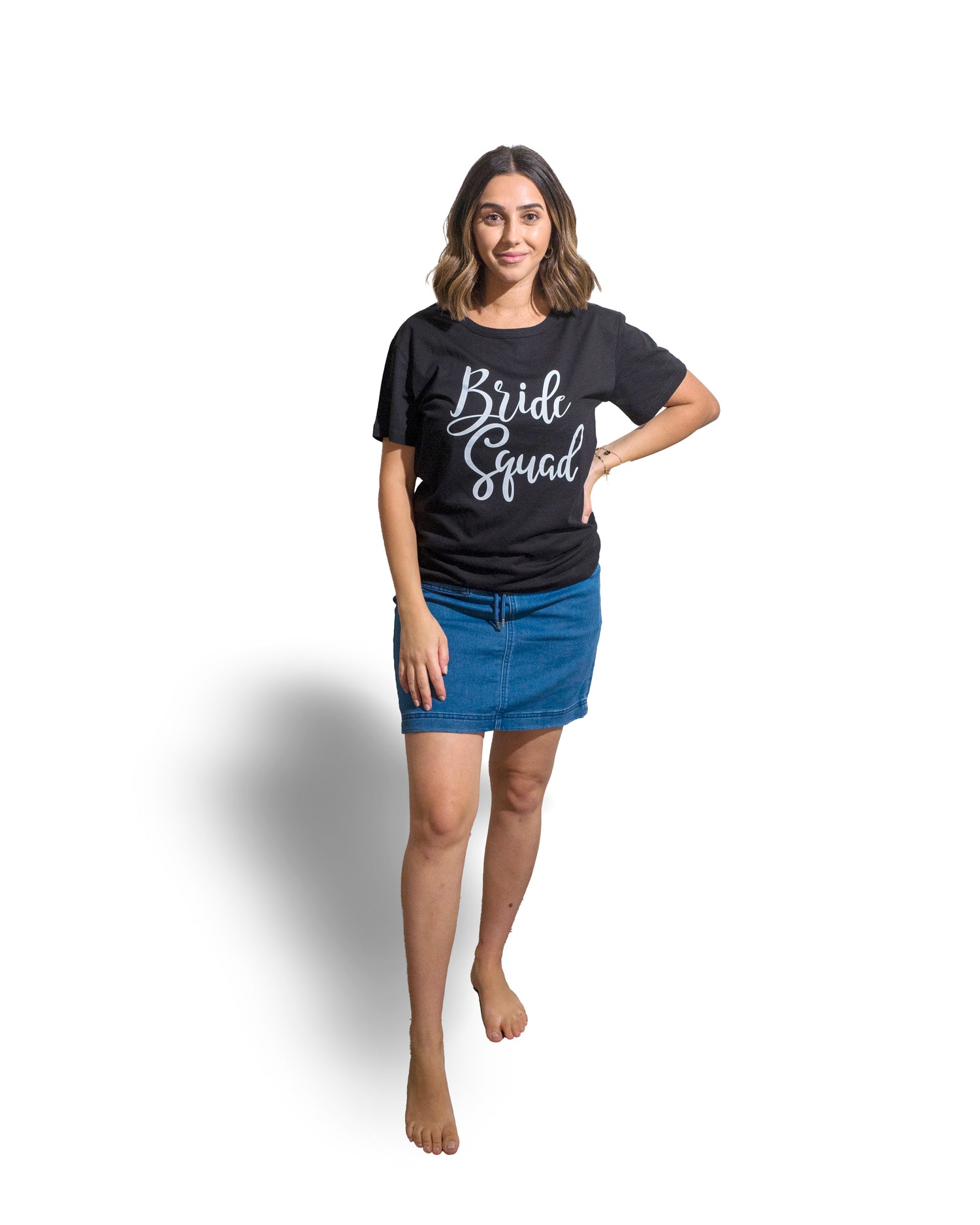 Bride T-Shirts for the Big Night Out
Our bride t-shirt collection is designed to blend beautifully with your wedding theme, offering comfort and style as you celebrate your special night out.
Bridal Gifts with a Personal Touch
Our bridal gift collection offers personalized options, perfect for gifting to your bridal party. These shirts not only celebrate the wedding to come but also a keepsake from the girls night out.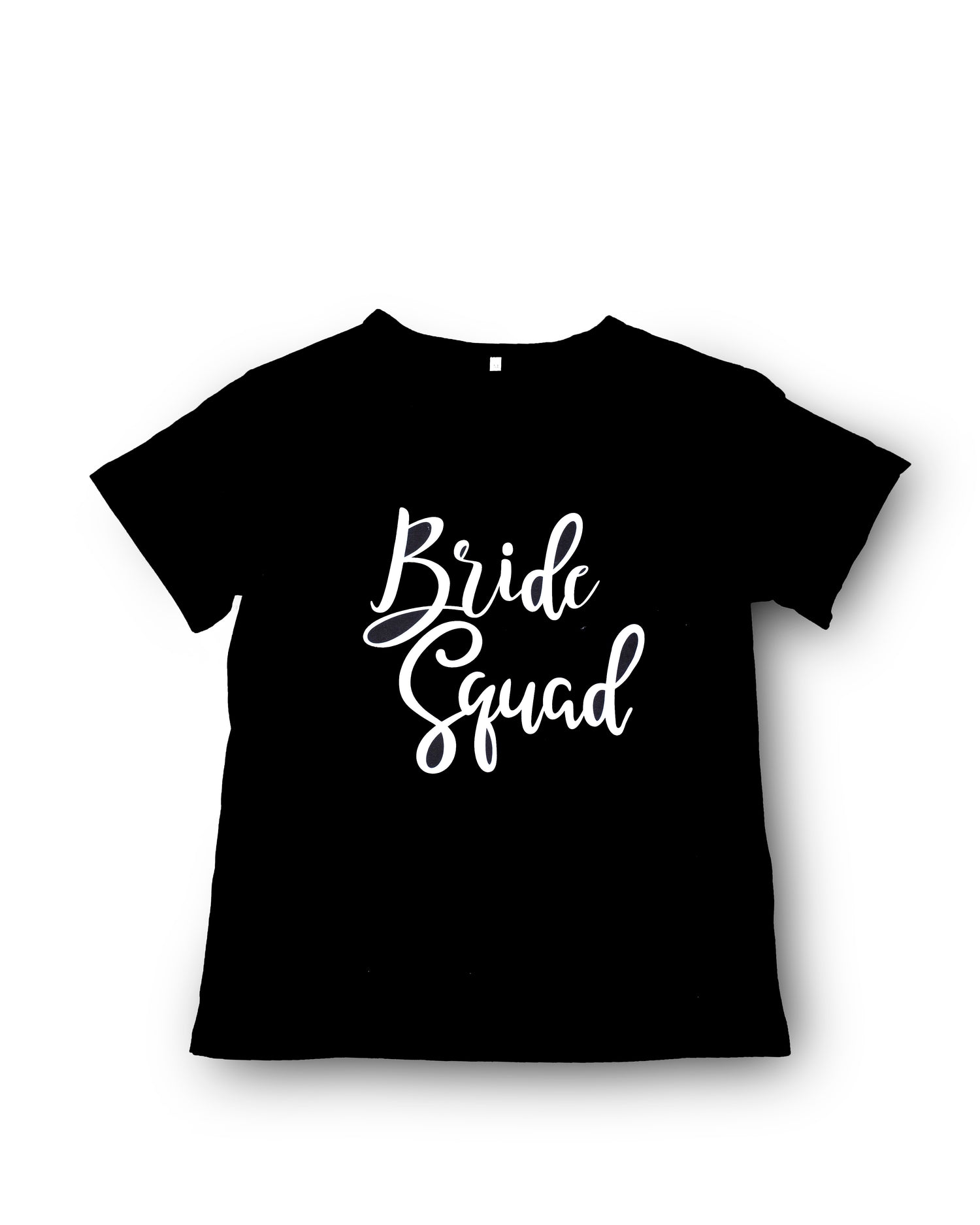 Trendy Bridesmaids T-Shirts
Dress your bridal party in our charming bridesmaids t-shirts. These party shirts are not just trendy but also a lovely way to create lasting memories.
We also have a sale on, 20% off on all orders over $250!
Now is the perfect time to add these exquisite items to your wedding preparations.
Bachelorette Party Essentials

Our party shirts are the perfect addition to any bachelorette party, ensuring a memorable and stylish celebration.

Unique Bridal Party Gifts

Gift your bridal party with our exclusive bridal gift shirts. They're the perfect token of appreciation and a wonderful wedding gift.

Personalized Wedding Theme Shirts

Our bride and bridesmaid shirts are customizable to fit your wedding theme, adding a personalized touch to your special day.