Regular price
$31.00
Sale price
$24.00
Unit price
per
Sale
Sold out
20% OFF ALL ORDERS OVER $250
Applies Automatically At Checkout.
View full details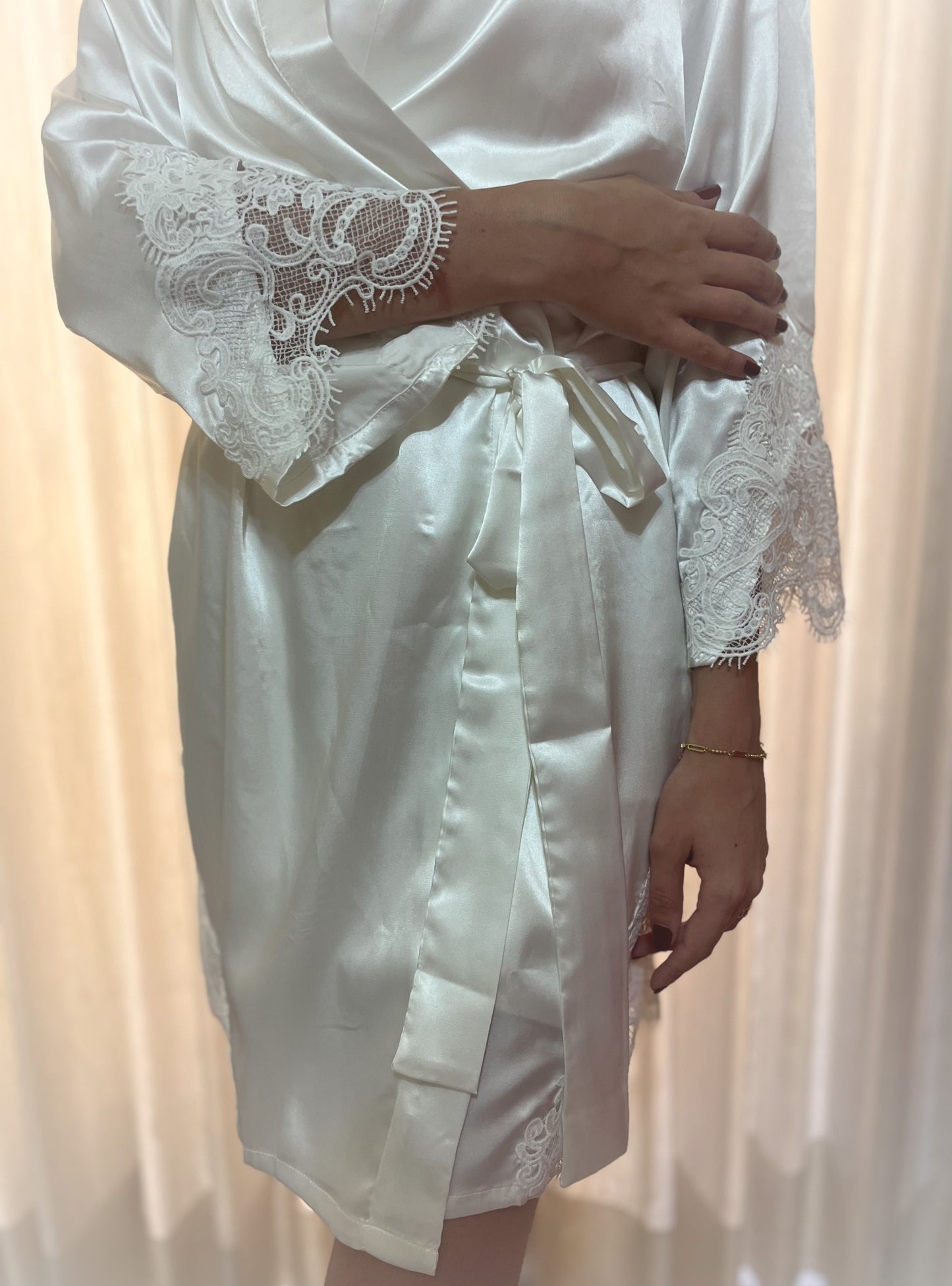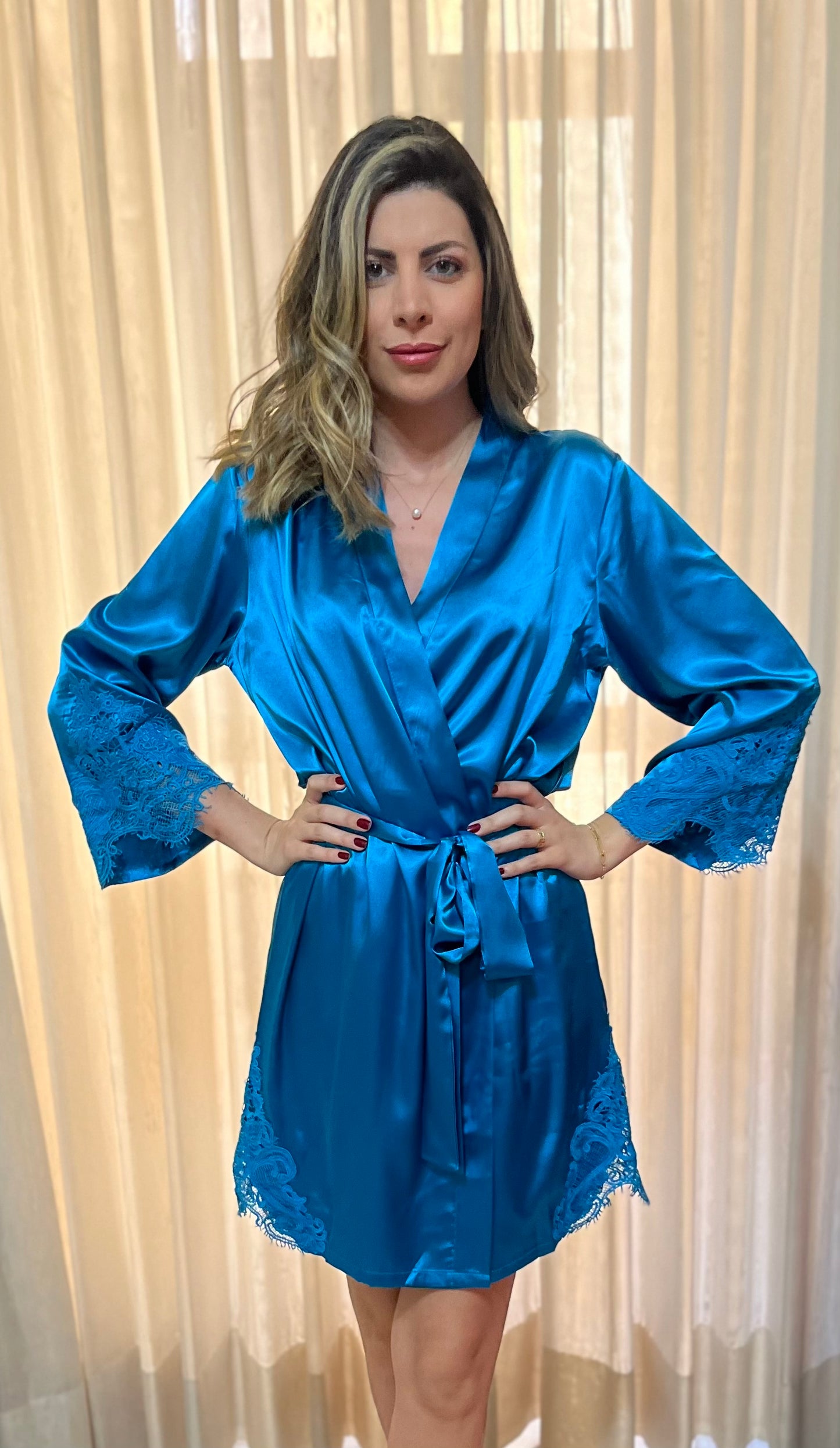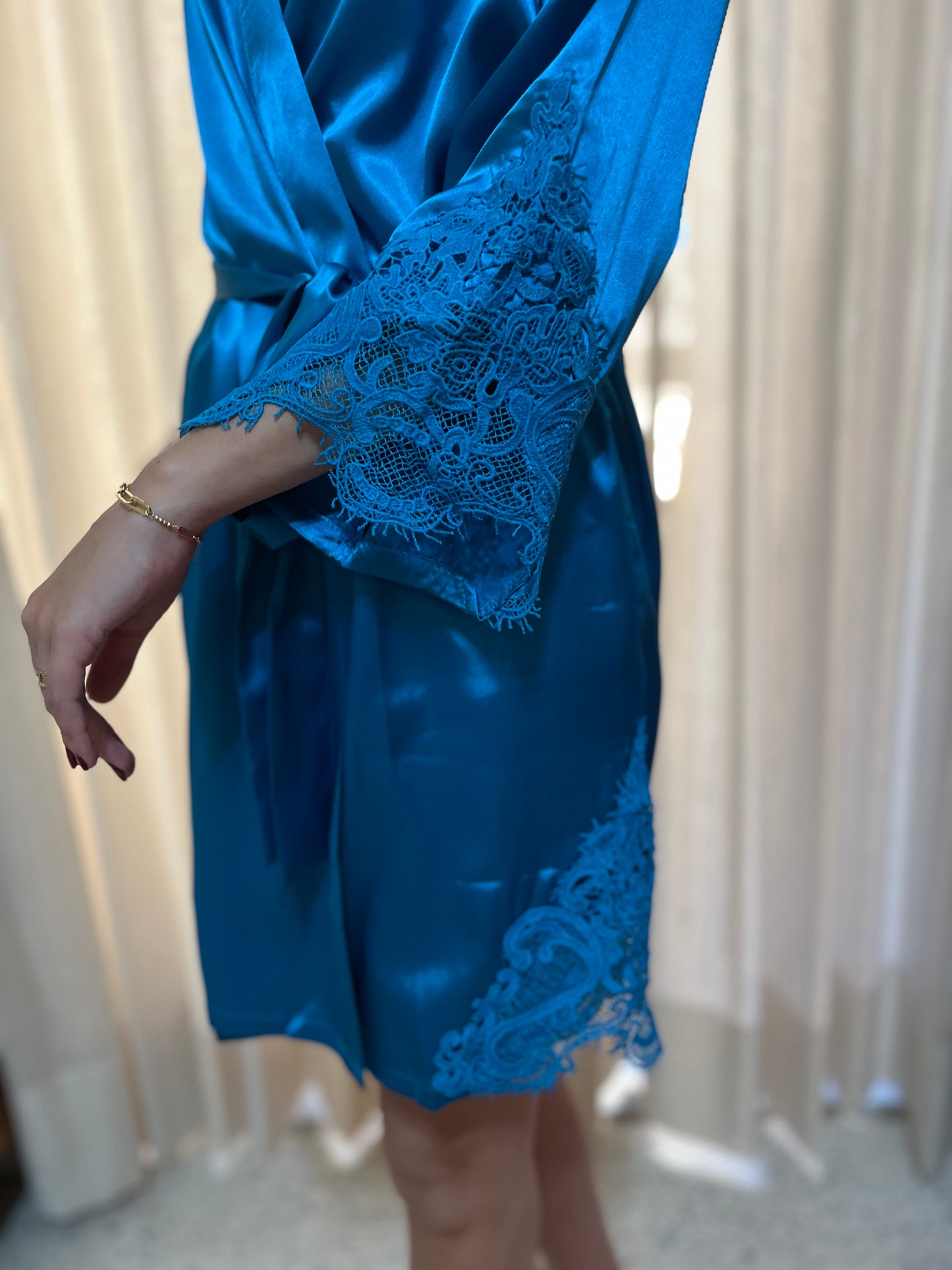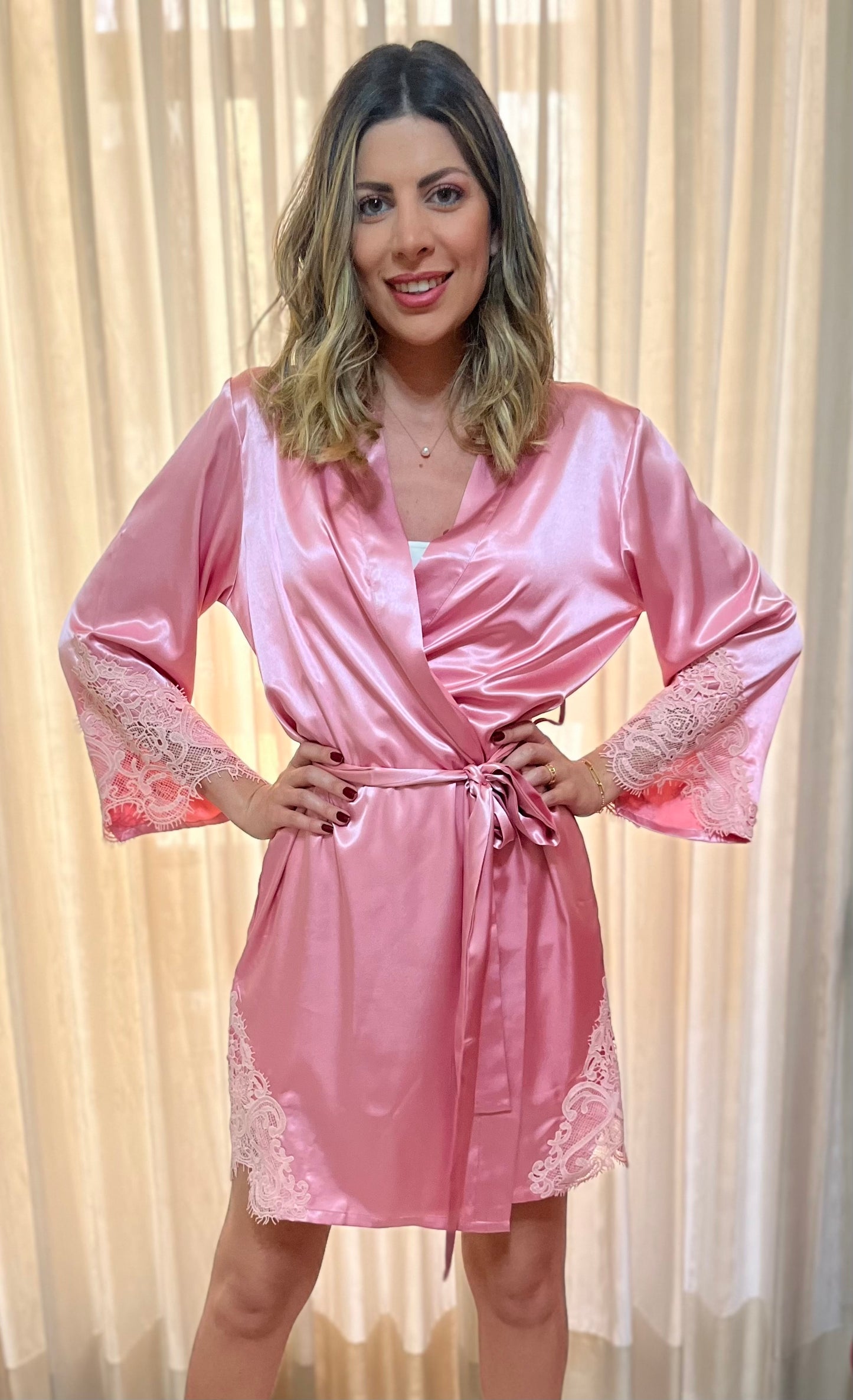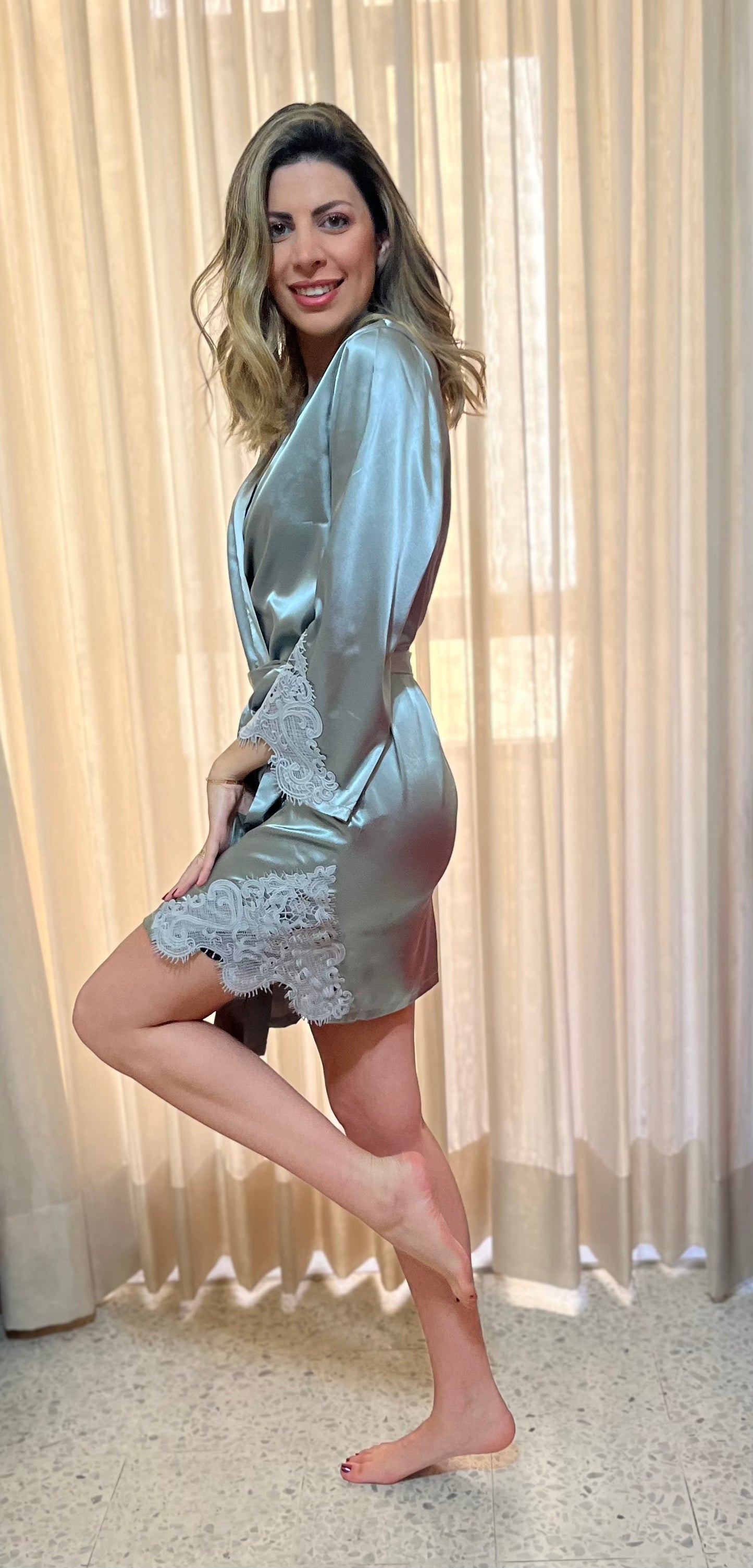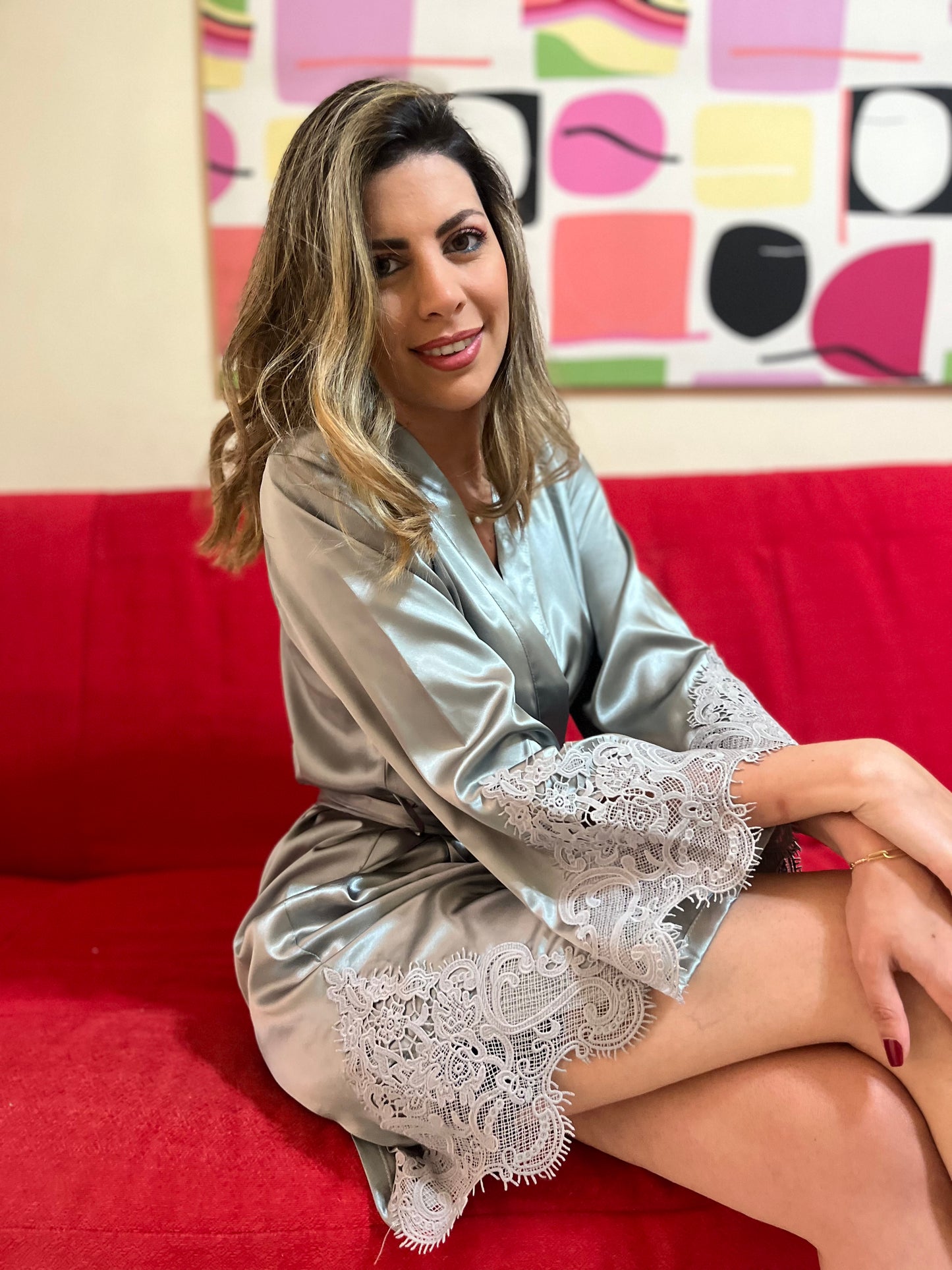 Product Details
Preparing for your wedding day is a truly magical experience, and what better way to add an extra touch of elegance and grace than with our Denisa lace robe? Our exquisite lace robe, featuring specially designed lace on the sleeves and bottom, is the perfect garment for both wedding and non-wedding occasions. Designed with care and attention to detail, non-see through thick satin material, this robe will make your morning preparations truly memorable.
Versatility for Any Occasion: Whether you're getting ready for your big day or simply pampering yourself, our lace robe is a versatile choice. The delicate lace detailing on the sleeves and bottom adds a touch of romance and sophistication, making it a stunning garment for any special occasion. From wedding mornings to anniversaries or even a cosy night in, this robe effortlessly blends elegance and comfort.
Personalisation and Colour Options: We understand that every bride is unique, and that's why our lace robe offers personalisation options. You can choose to have your robe personalised on the front or back or both, adding a personal touch that reflects your individuality. With four different colours to choose from, including classic white, rose, ocean blue, and grey, you can select the hue that perfectly complements your style and wedding theme.
Unmatched Quality and Comfort: Crafted with the finest materials, our lace robe guarantees both quality and comfort. The luxurious lace is soft against the skin, while the lightweight fabric ensures freedom of movement. The robe features a relaxed fit and a waist tie, allowing you to adjust it to your preference for the perfect fit.
Elevate your wedding or non wedding day experience with our enchanting lace robe. With its specially designed lace, versatility for various occasions, personalisation options, and a range of beautiful colours, this robe will make you feel like a true vision of beauty. It's time to embrace elegance, comfort, and sophistication as you create precious memories on your special day.