Regular price
$29.00
Sale price
$24.00
Unit price
per
Sale
Sold out
20% OFF ALL ORDERS OVER $250
Applies Automatically At Checkout.
View full details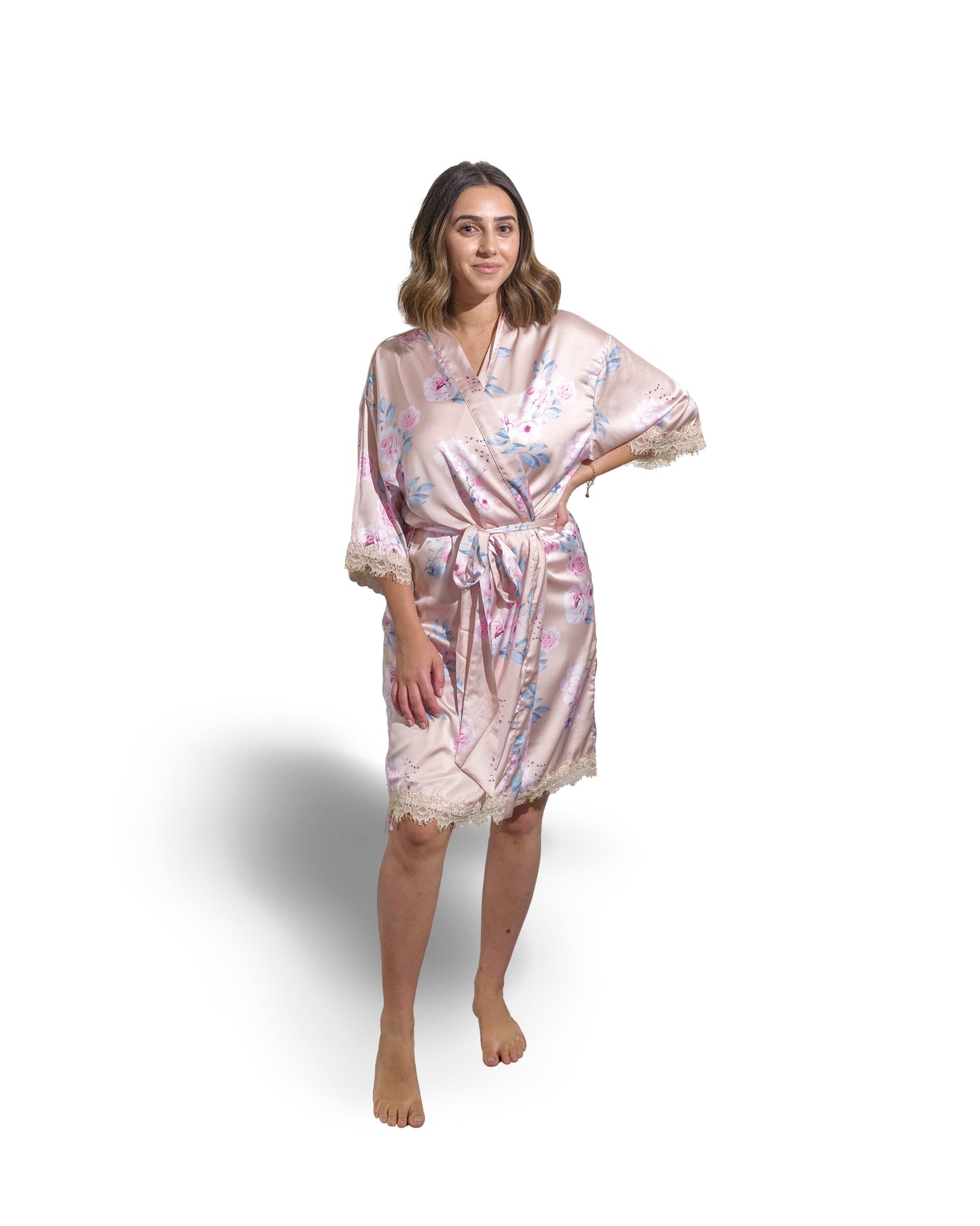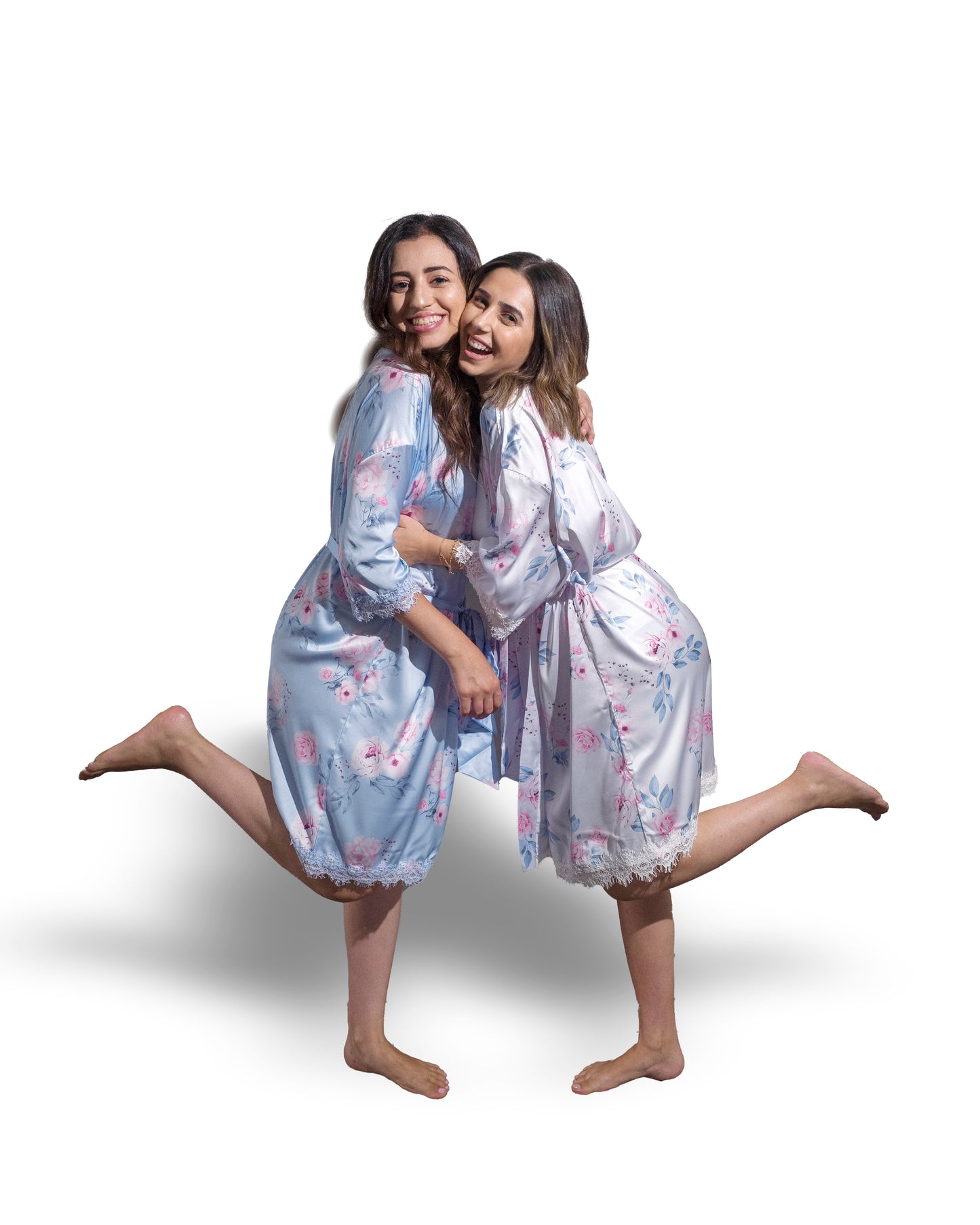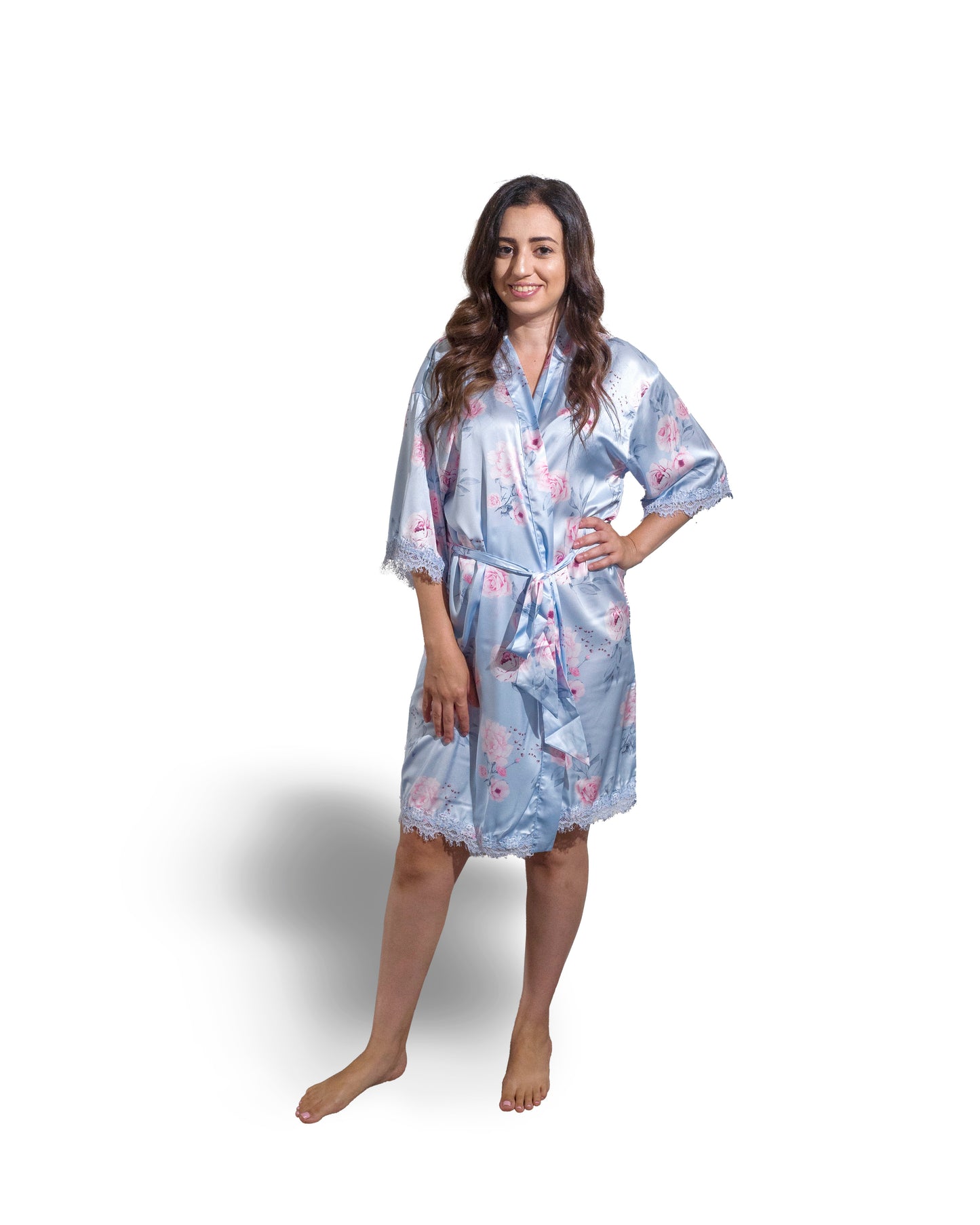 Product Details
Discover the Allure of Rose Floral Satin Robes
Immerse yourself in the luxurious embrace of our Rose Floral Satin Robe, meticulously designed for those who covet exceptional quality coupled with a distinctive design. The soft caress of high-grade satin, graced with a delicate pattern of soft pink roses, makes this robe an exquisite choice for those treasured moments of relaxation and preparation.
Each lace detail has been selected for its unique charm and ability to complement the robe's elegant aesthetic. Balancing simplicity with sophistication, the lace enhances the robe's beauty without overshadowing the gentle floral design that makes it truly one-of-a-kind.
Available in three thoughtfully curated colors, these robes are crafted to harmonize with the lush rose pattern, ensuring that each hue accentuates the softness and romance of the design. Whether you choose the soft whisper of pastel, the deep resonance of a darker tone, or the bright cheer of a lighter shade, you'll find your robe to be a perfect reflection of your personal style.
The Rose Floral Satin Robe is an ideal companion for your wedding day, enveloping the bride and her bridal party in an air of elegance and unity. Picture the morning of the big day, filled with anticipation and joy, as you and your closest friends don these beautiful robes, creating memories and photographs that will be cherished for a lifetime.
Not just for weddings, this robe is versatile enough for a relaxing hens party, a thoughtful bridesmaid gift, or simply as an indulgent addition to your daily wardrobe. The composition of 95% satin and 5% spandex ice satin, paired with delicate lace, offers both comfort and style, making every wear an experience in refined luxury.
Embrace the soft romance and tranquil beauty of the Rose Floral Satin Robe. It's more than a garment; it's a celebration of elegance, a tribute to femininity, and a gift of comfort. Indulge in the serene pleasure of our robes and let the enchanting rose design be a reminder of the special moments that make life truly beautiful.
Order now and step into a world where elegance and comfort bloom in unison, just like the roses on your new favorite satin robe.