Regular price
$14.00
Sale price
$11.00
Unit price
per
Sale
Sold out
20% OFF ALL ORDERS OVER $250
Applies Automatically At Checkout.
View full details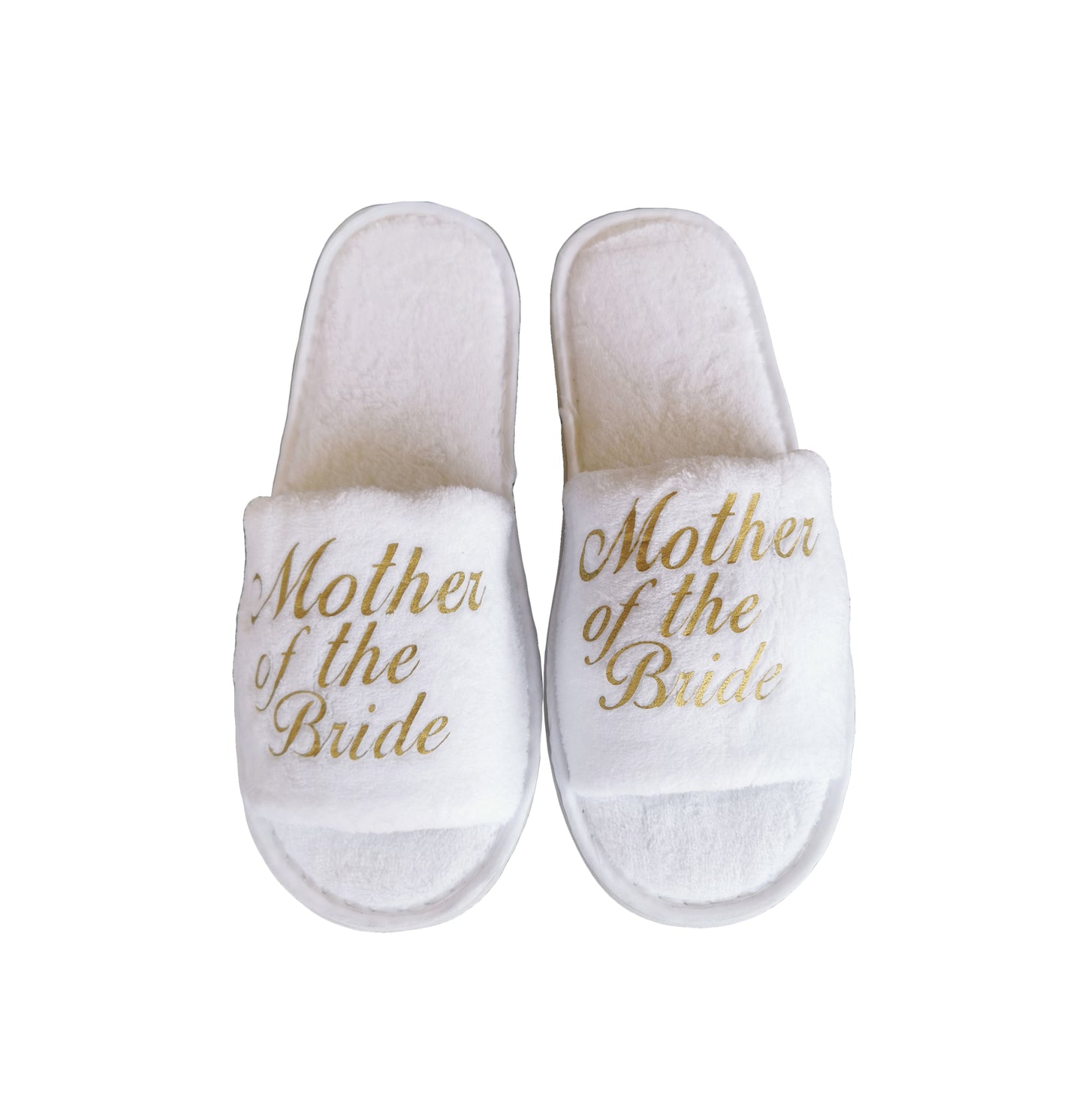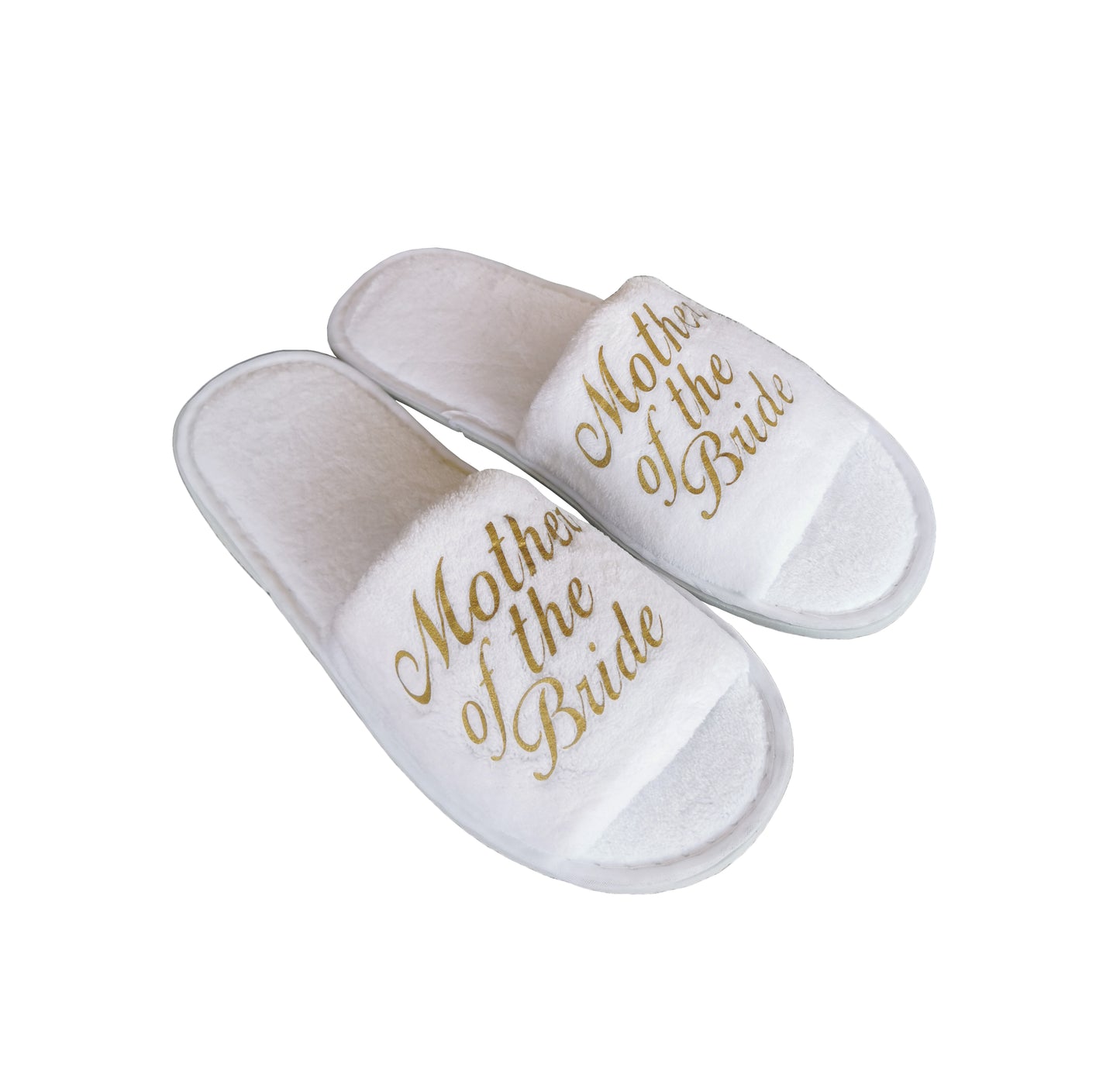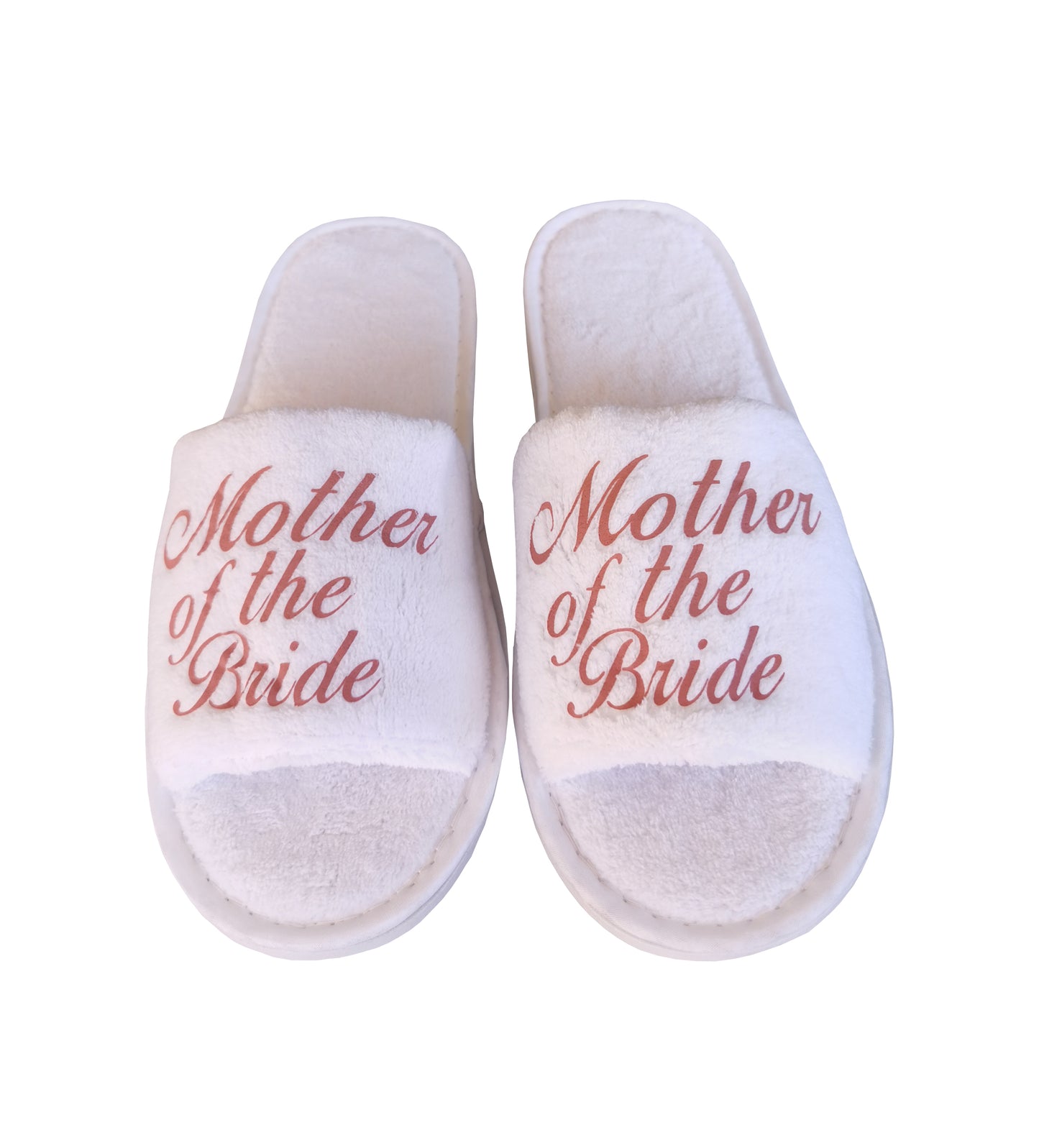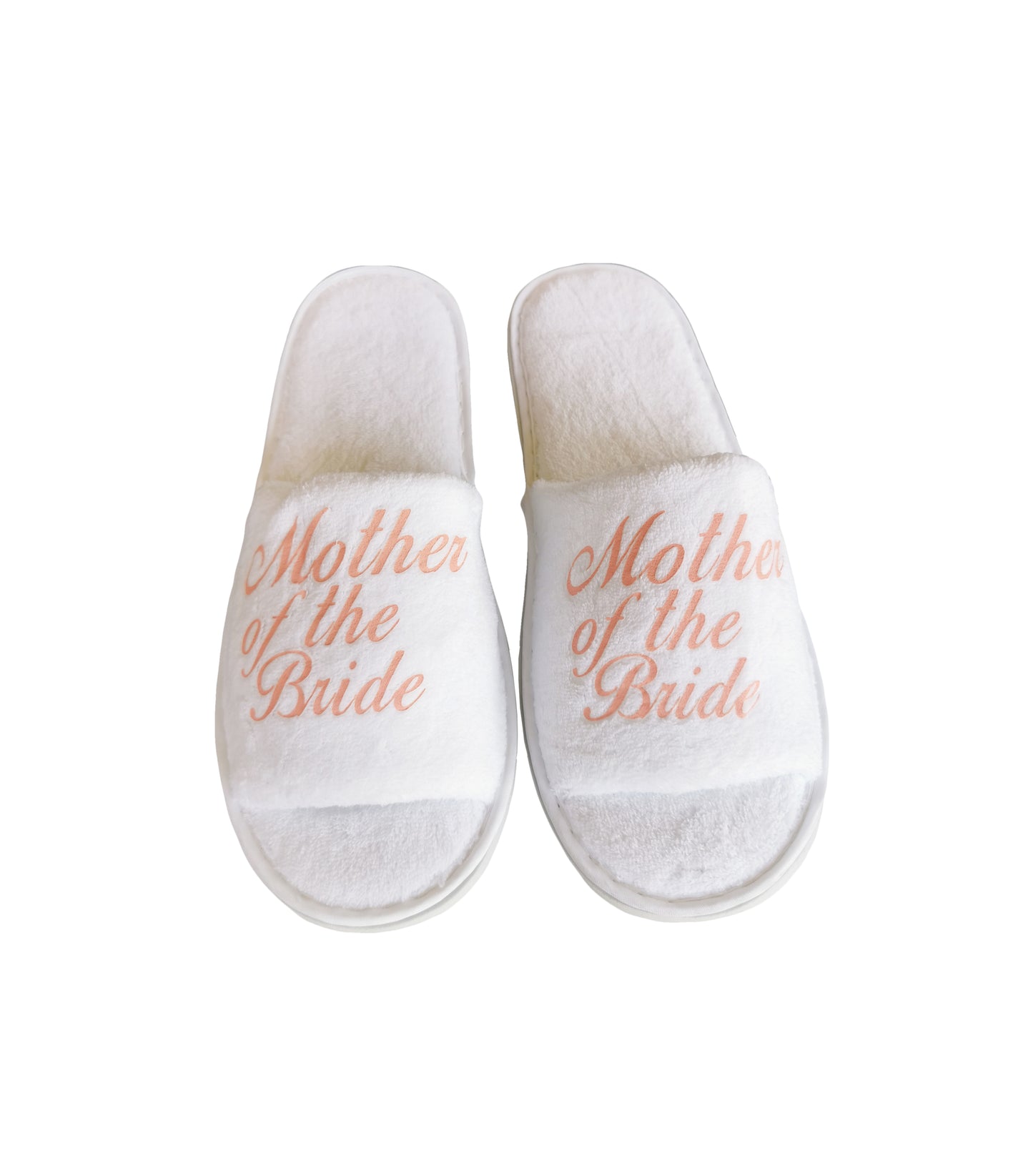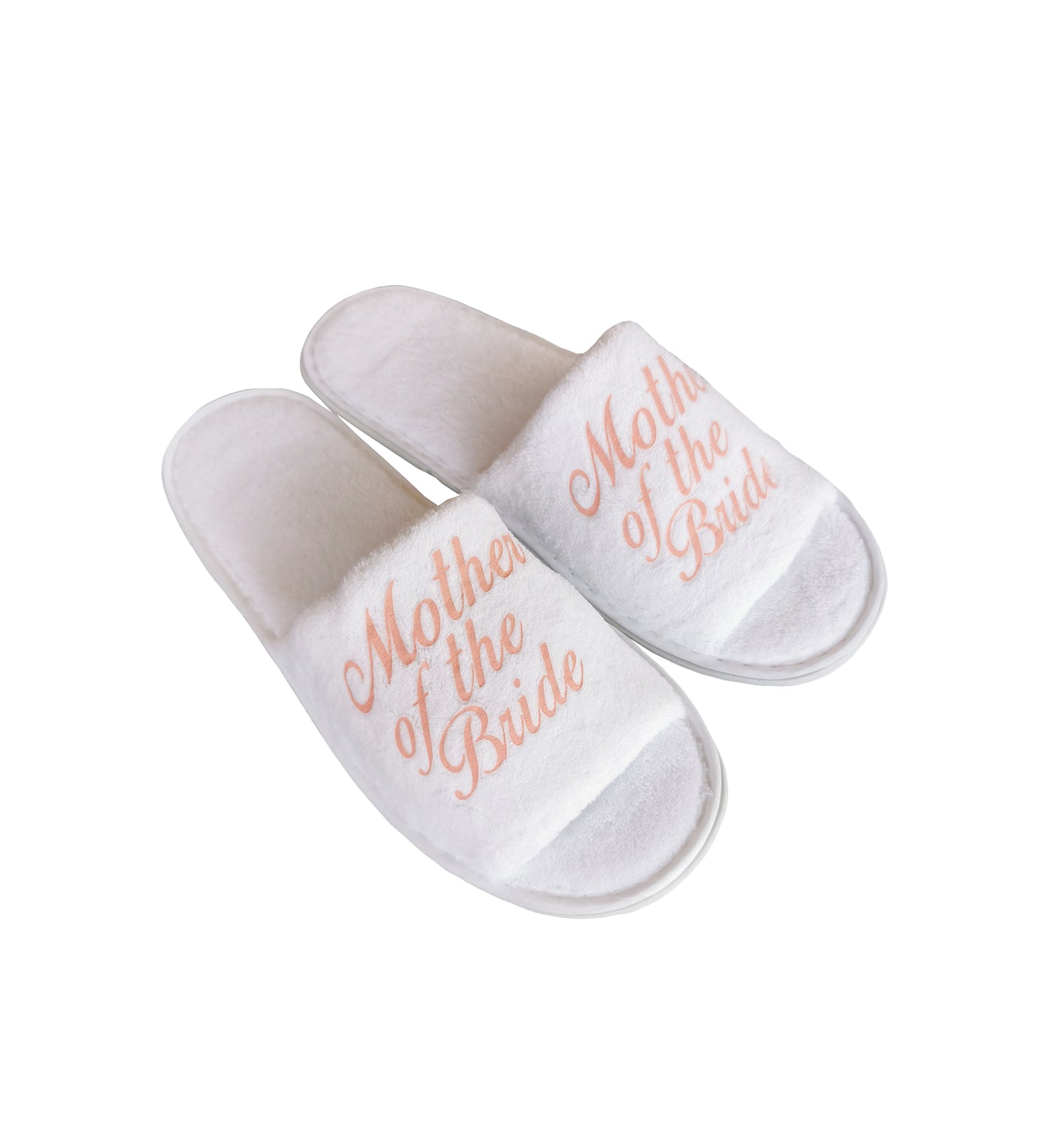 Product Details
Cherished Comfort with Mother of the Bride Slippers
Celebrate the pivotal role of the matriarch with our specially designed Mother of the Bride Slippers, a symbol of elegance for the woman who has made it all possible. Encased in the plush serenity of white coral fleece from top to bottom, these slippers are not just footwear—they are a tribute to the love and support that the mother of the bride provides.
Recognizing the significance of comfort during the emotional whirlwind of her daughter's wedding, these slippers are meticulously crafted to ensure that the mother of the bride enjoys every moment in luxury. The refined design echoes the bridal slippers, promoting a harmonious bridal party ensemble.
Embossed gracefully in a subtle grey, the title "Mother of the Bride" on each slipper is an acknowledgment of her irreplaceable presence. These words serve as a gentle reminder of the unique journey she has embarked upon with her daughter, from her first steps to this monumental day.
The elegance of these slippers is matched by their versatility. Whether she's overseeing the final details or taking a moment to reflect on the day's significance, these slippers provide a comfortable retreat for her feet, ensuring she remains poised and graceful.
These slippers are more than a mere accessory; they are a keepsake that the mother of the bride can cherish long after the wedding bells have rung. They are a testament to her role, her strength, and her love—a small but significant comfort as she steps through the day with pride and joy.
Allow us to offer the perfect touch of sophistication with our Mother of the Bride Slippers. As she steps forward to witness her daughter's vows, ensure she does so enveloped in the comfort that only a mother's love can rival. Let her show the world that style and comfort can indeed walk hand in hand on such a momentous occasion.