Regular price
$27.00
Sale price
$23.00
Unit price
per
Sale
Sold out
20% OFF ALL ORDERS OVER $250
Applies Automatically At Checkout.
View full details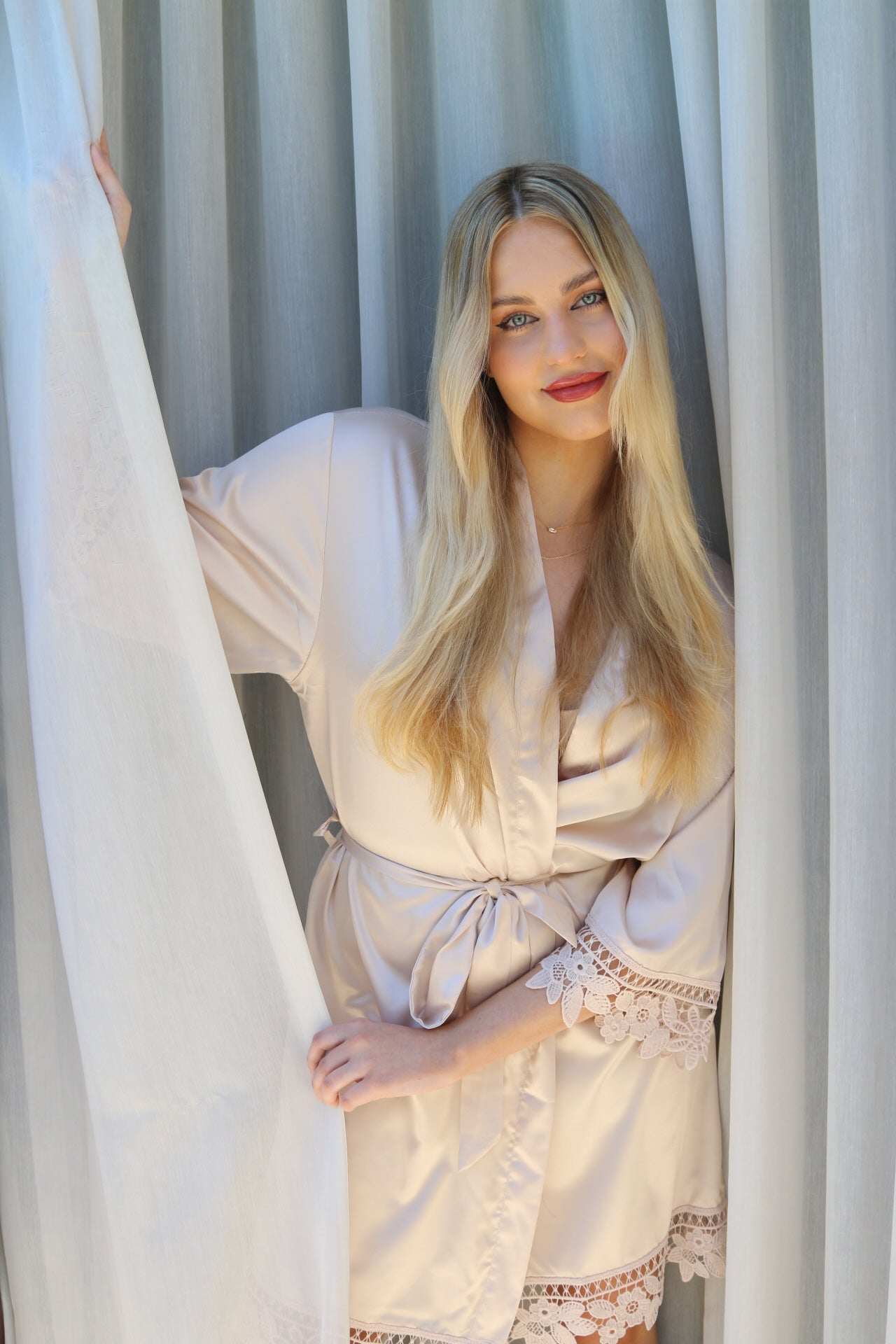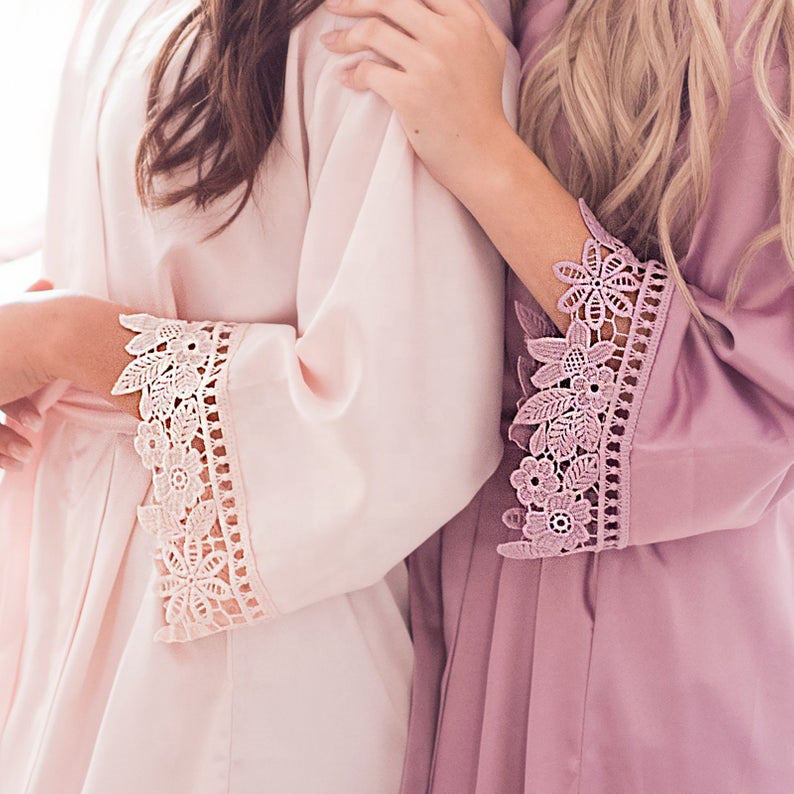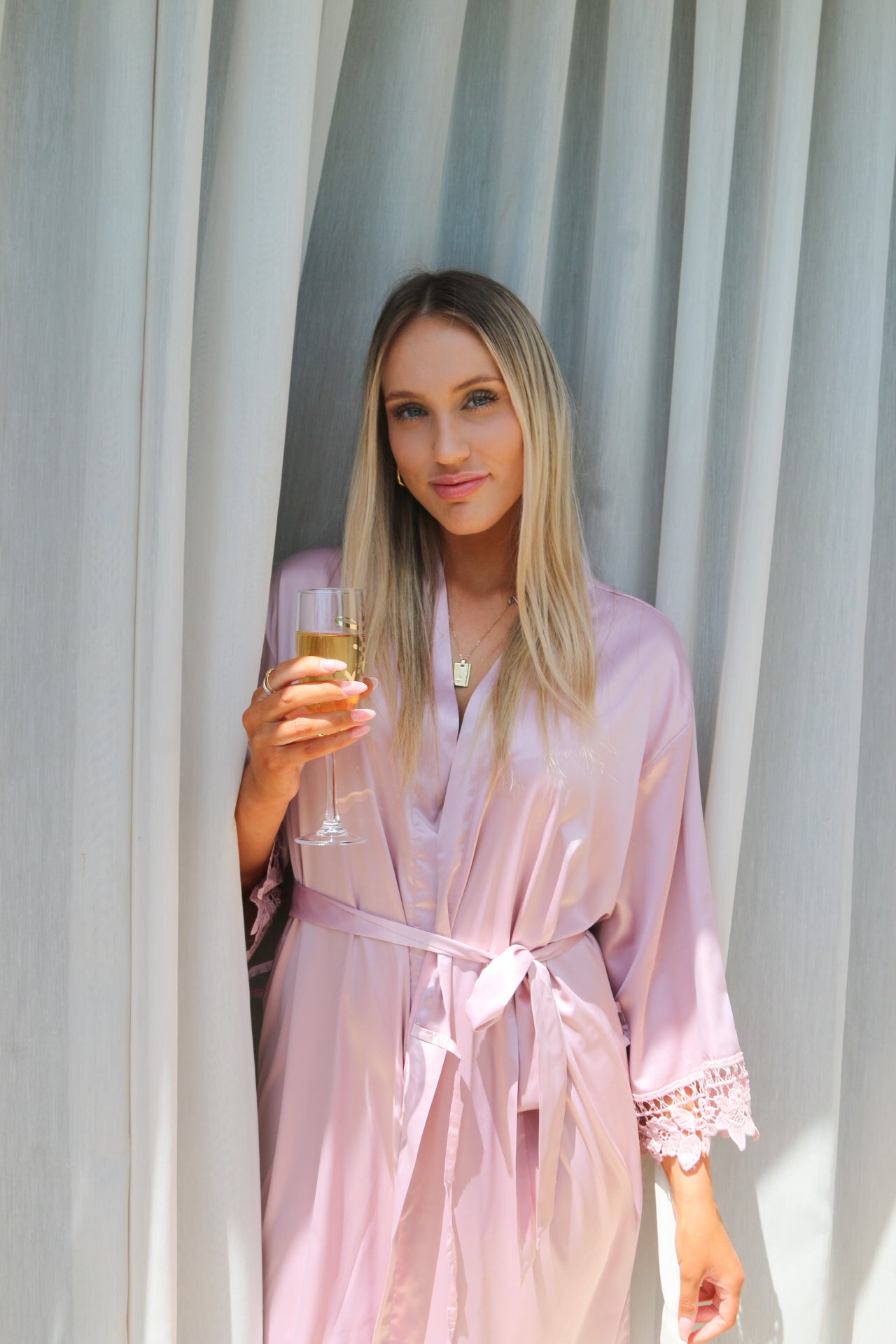 Product Details
Exquisite Lace Satin Bridal Robes for Your Special Moments
Discover the perfect blend of elegance and comfort with our Lace Satin Bridal Robes, a must-have for any bride's wedding preparation attire. These robes offer a touch of luxury and sophistication, ideal for those intimate moments while you're getting ready for the biggest day of your life or relaxing during your hens night.
Crafted with the finest satin and delicate lace, our bridal robes are designed to provide an unmatched level of style and comfort. The soft satin fabric glides effortlessly against your skin, while the intricate lace detailing adds a romantic and feminine charm, ensuring you look and feel your absolute best.
Whether you're stepping into your wedding dress or enjoying a laugh with your bridesmaids, our Lace Satin Bridal Robes create an atmosphere of grace and poise. They are not just robes; they are an experience, wrapping you in luxury as you make those final touches to your hair and makeup, all while being cozy enough to wear for hours.
Our bridal robes come in a variety of sizes to ensure a flattering fit for every bride-to-be. With easy-to-tie sashes and a comfortable length, they make for beautiful getting-ready photos and add an extra layer of elegance to the joyous preparations of your special day.
Not only are these robes perfect for the bride, but they also make for thoughtful gifts for the bridal party. Imagine your closest friends and family adorned in these gorgeous robes, creating a unified look that elevates the ambience of your pre-wedding celebrations.
Choose from our exquisite collection of Lace Satin Bridal Robes and embrace the union of beauty and relaxation. With swift delivery options, we ensure these essential bridal accessories arrive in time for your bridal shower, hens night, or the morning of your wedding.
Experience the fusion of luxury and comfort as you step into a new chapter of life. Order now and transform your wedding preparations into a truly enchanting event with our Lace Satin Bridal Robes.