Regular price
$11.00
Sale price
$11.00
Unit price
per
Sale
Sold out
20% OFF ALL ORDERS OVER $250
Applies Automatically At Checkout.
View full details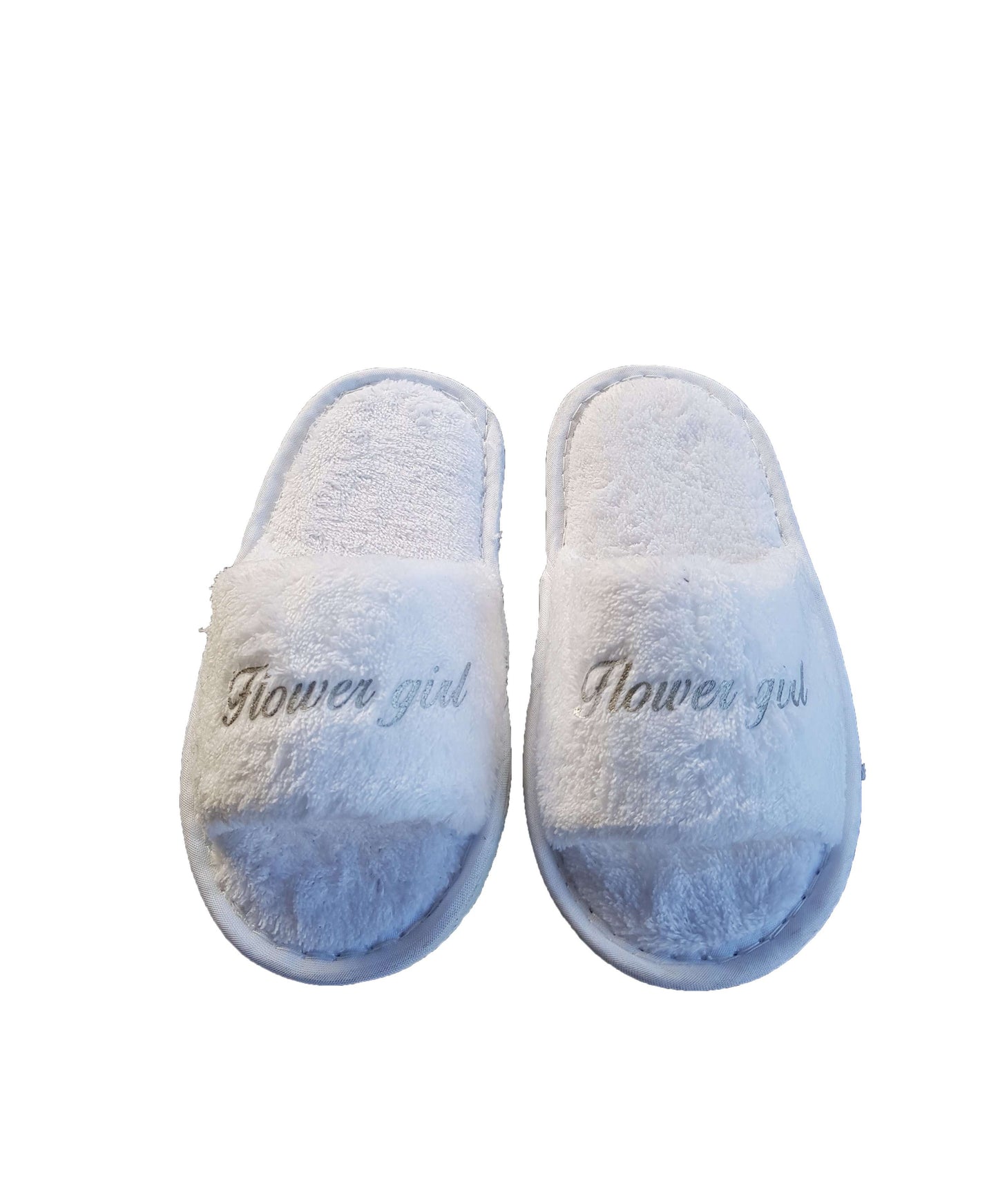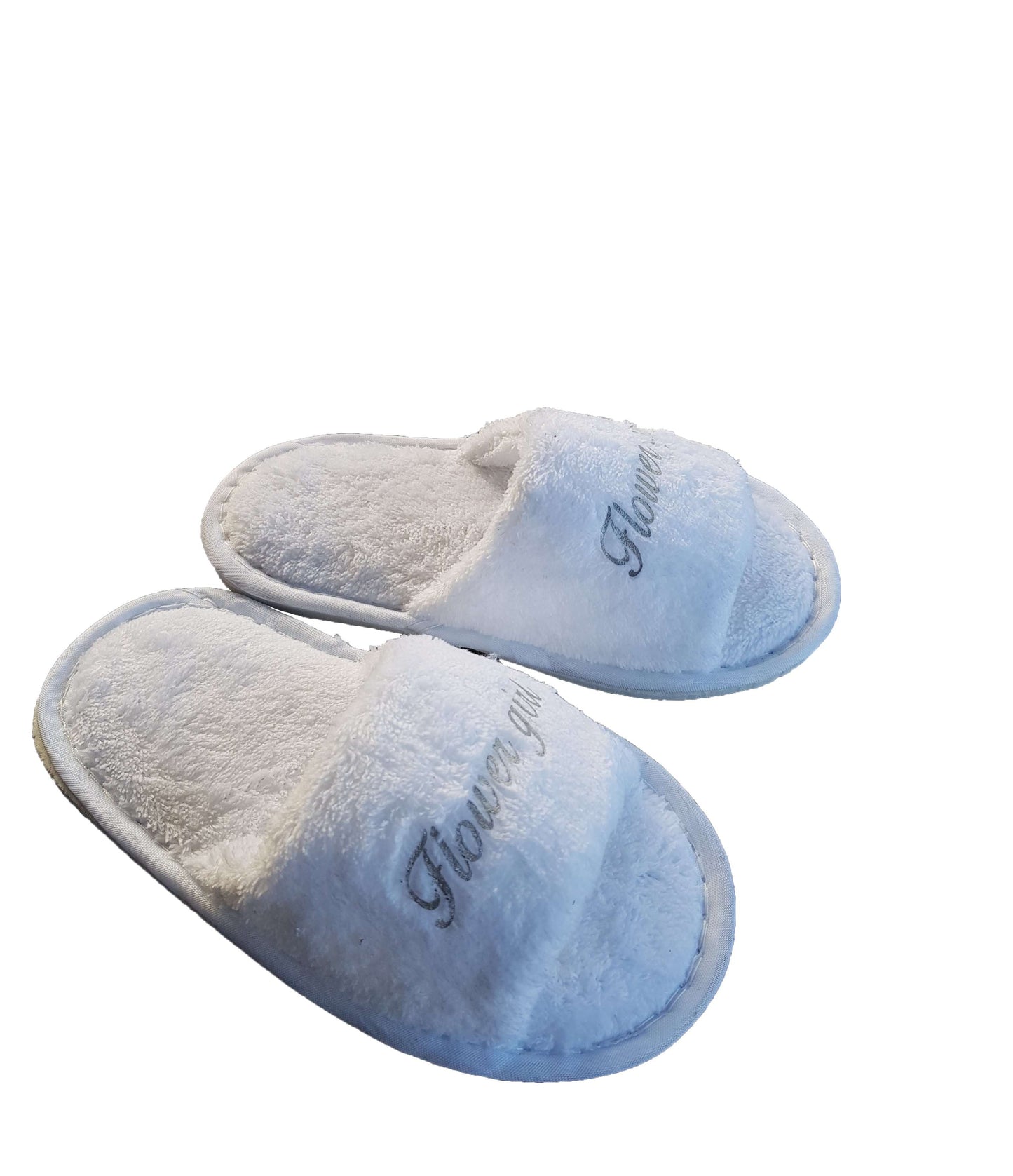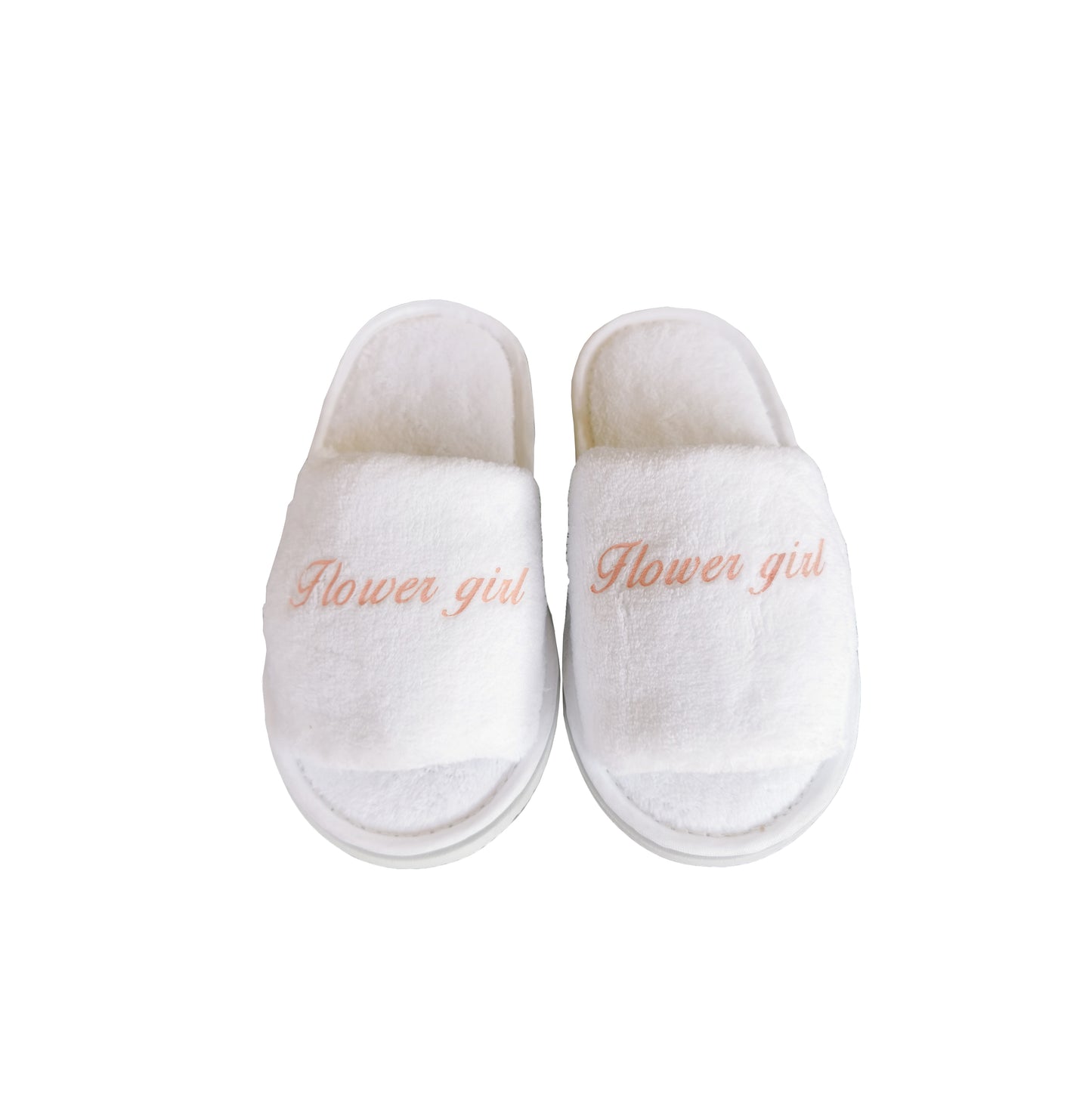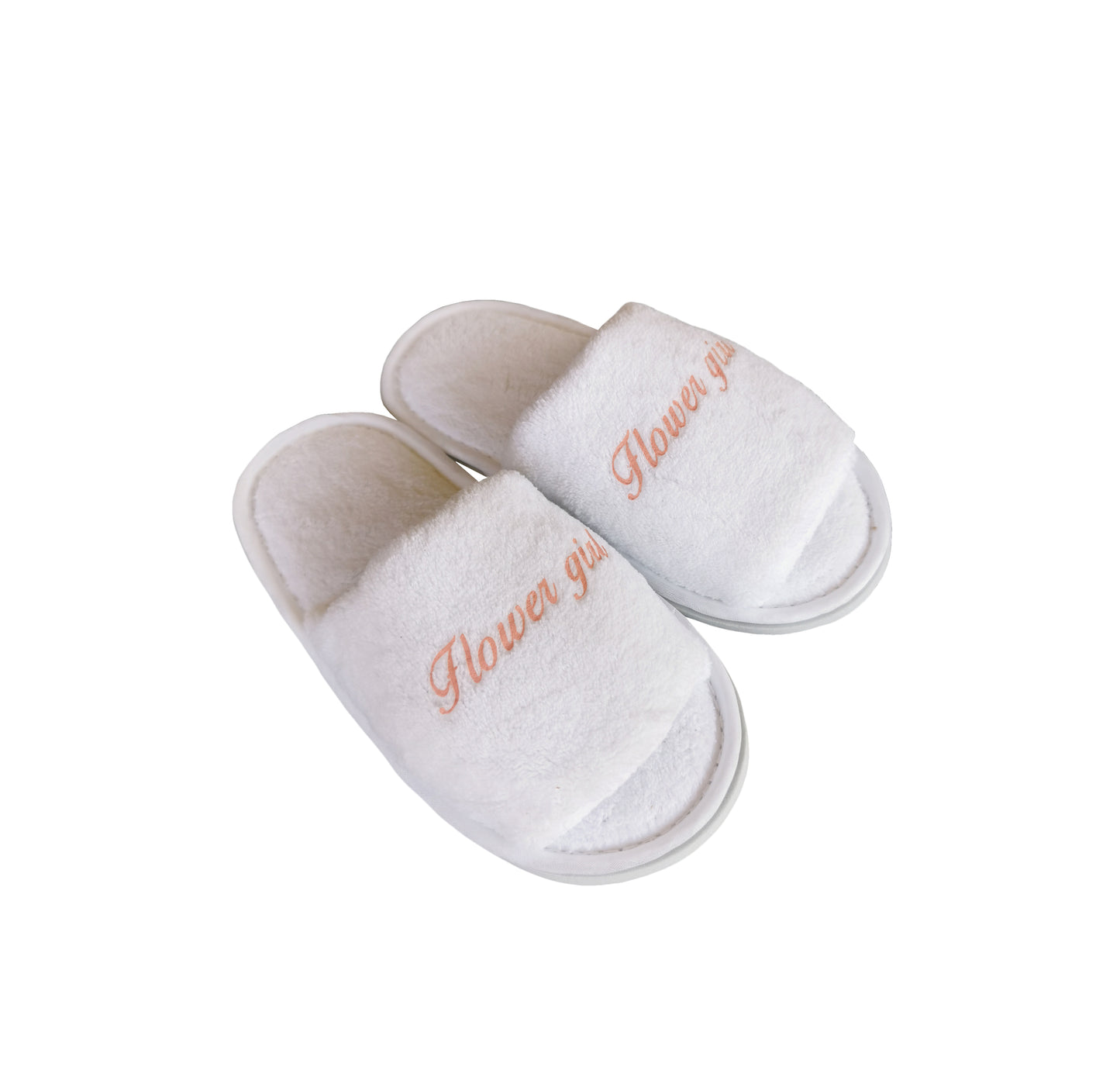 Product Details
Delightful Elegance with Flower Girl Slippers
Step into a world of enchanting charm with our Flower Girl Slippers, designed with the youngest member of your bridal party in mind. Get Spliced presents these delightful slippers, enveloped in the softest white coral fleece both inside and out, ensuring your flower girl experiences luxury with every step.
Perfect for those precious moments before the ceremony or during the hustle and bustle of the celebration, our slippers promise unparalleled comfort and style. The "Flower Girl" embossment adds a touch of grandeur, available in an array of colours—silver, gold, rose gold, peach gold, and classic black—to complement any wedding theme seamlessly.
Not only are these slippers a thoughtful accessory for the day, but they also serve as a lasting memento of the unique role she plays. Designed to match the sophistication of the bridal party, these slippers offer a perfect fit for the smallest of feet, ensuring that your flower girl feels just as essential and pampered as every other member.
Including these exquisite slippers in your flower girl's ensemble will undoubtedly add to the magic of your wedding. They symbolise the joy and innocence she brings to your procession, embodying the spirit of the celebration in their adorable design.
Invite your flower girl to glide down the aisle with confidence, her steps cushioned in the cloud-like embrace of our specially crafted slippers. Let her know that she is not just carrying petals along her path but also the love and wishes of the bridal couple.
Purchasing our Flower Girl Slippers is more than a practical choice—it's a way to honor the fairy-tale essence of her role. As she accompanies you on a journey toward a new beginning, let her footsteps be as memorable as the day itself.