Regular price
$25.00
Sale price
$21.00
Unit price
per
Sale
Sold out
20% OFF ALL ORDERS OVER $250
Applies Automatically At Checkout.
View full details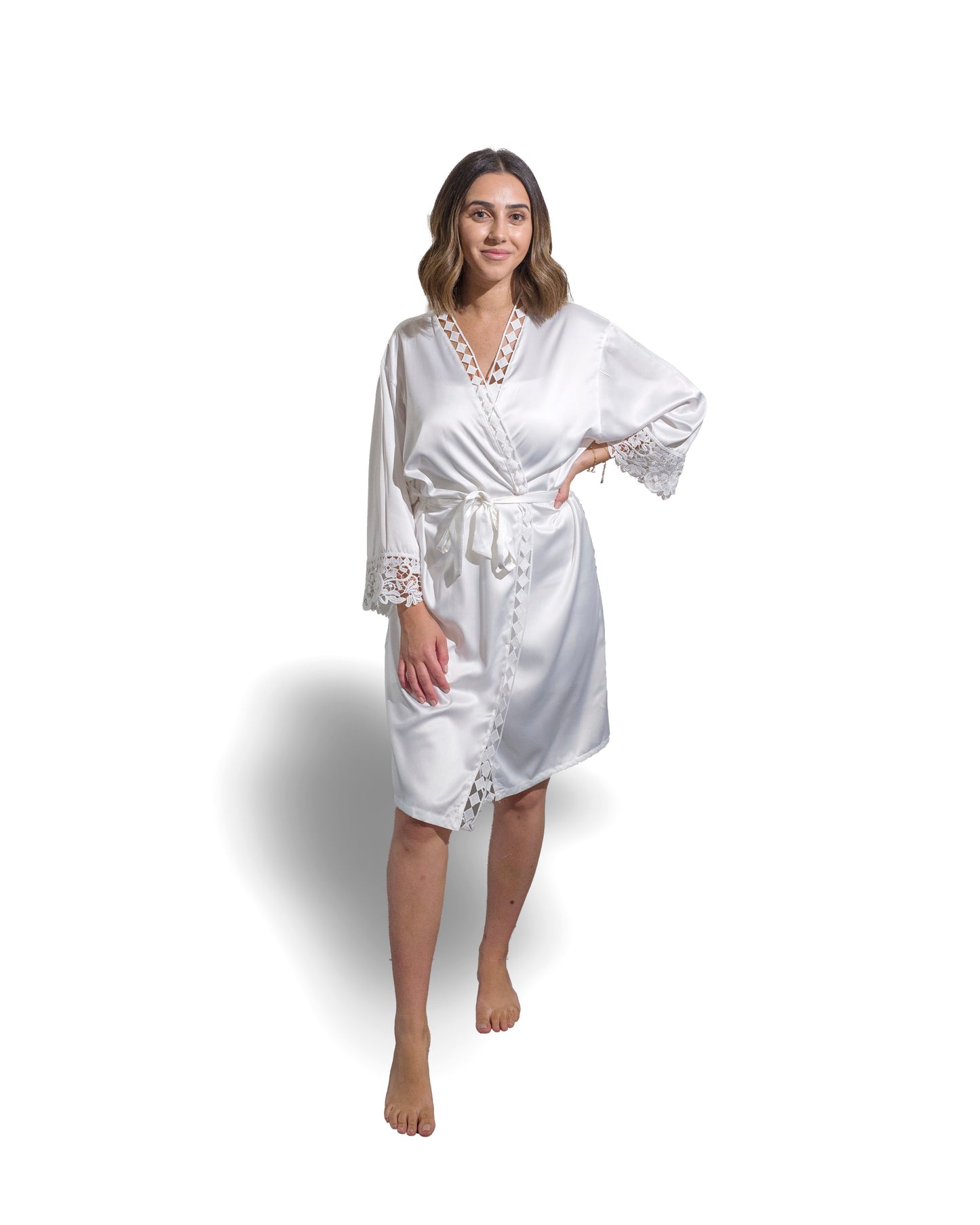 Product Details
Dive into the world of elegant bridal wear with our Diamond Lace Robe. While traditional lace robes have their own charm, our Diamond Lace Robe offers a refreshing twist for brides seeking a touch of distinctiveness. The robe intricately blends lace designs at the base and sleeves, enhancing its luxurious feel. However, the real showstopper is the diamond-shaped lace design adorning the front. This exquisite feature stretches from the very bottom, gracing both the left and right sides, and elegantly extends up to the top.
Crafted with the utmost attention to detail, this robe is designed for those special moments leading up to your wedding and for cherished memories afterwards. The lace patterns have been meticulously chosen to provide a harmonious blend of tradition and modernity.
The robe comes in four ethereal colours. While white remains a timeless choice, we've also introduced three exclusive shades: Taupe, Champagne, and Pink. Each colour has been handpicked to resonate with contemporary bridal aesthetics, ensuring that every bride finds her perfect match.
Experience the comfort and grandeur of this robe, and let it be a memorable part of your bridal journey. Whether you're preparing for your big day or looking for the perfect gift for a bride-to-be, the Diamond Lace Robe is a beautiful and thoughtful choice.