Elegant Bridesmaids Robes for Every Wedding Theme
Weddings are magical moments not just for the bride and groom, but for every participant, especially the bridesmaids. These special ladies deserve to be pampered and adorned in the finest attire the night before.
Enter our exquisite collection of bridesmaids robes.
Every bridesmaid robe in our collection is more than just a piece of fabric; it's a blend of style, comfort, and luxury.

As the bride takes her steps towards a new journey, her bridesmaids stand by her side, glowing in robes that resonate with the wedding's theme, exuding elegance and charm.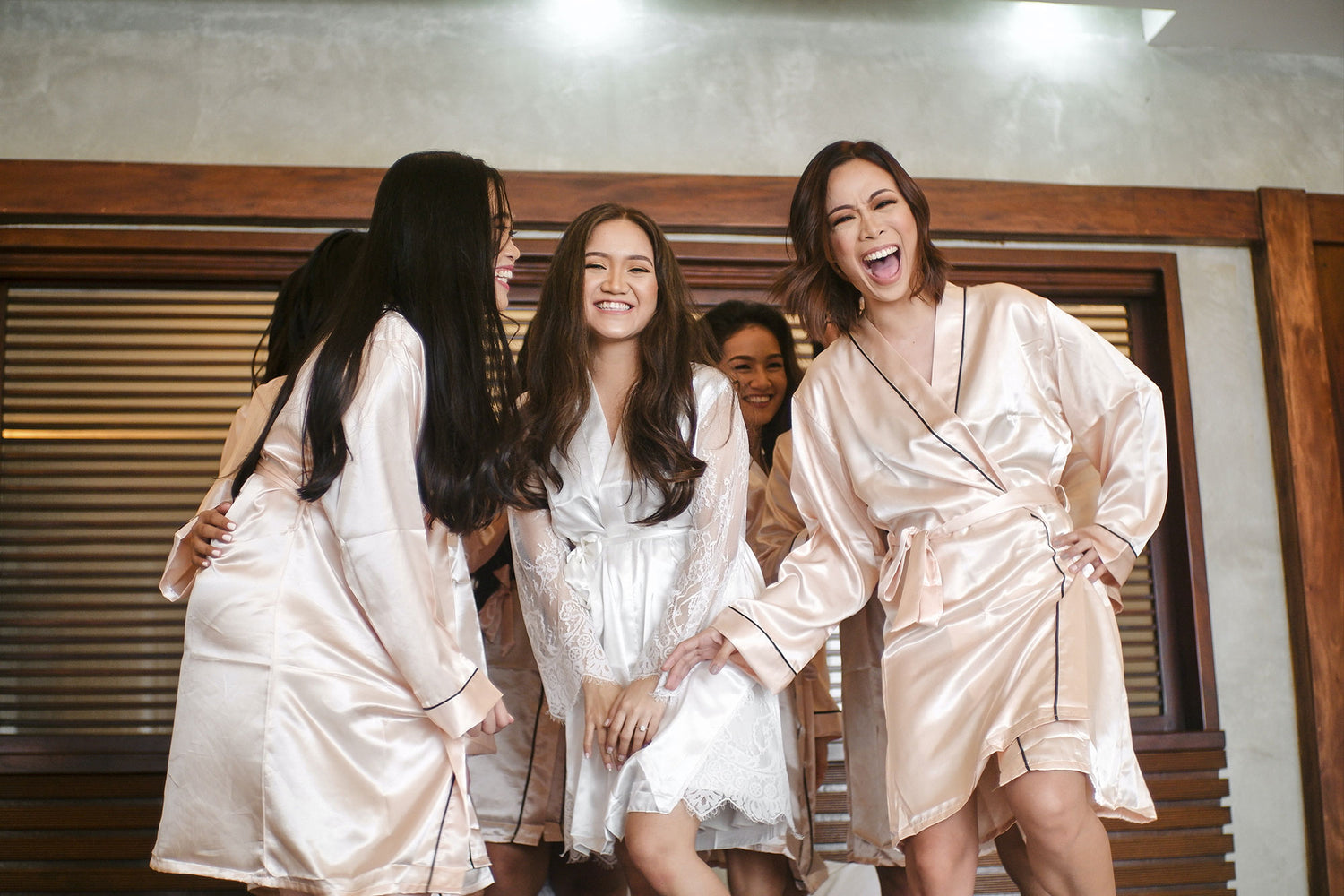 Whether you're after silk robes that drape beautifully and feel heavenly against the skin, or lightweight cotton robes for those warmer wedding days, our range caters to every preference. With a palette of colours from soft pastels to rich hues, there's something for every wedding aesthetic.
But it's not just about the material or colour; it's about the experience. Slipping into one of our bridesmaids robes means immersing oneself in luxury. Personalisation options are available, allowing each robe to echo the individuality of its wearer.